Heritage Doors
As can be seen by the images below the door was beyond repair therefore a replacement, bullet resistant door, was commissioned from AA to match existing, whilst having the additional level of protection. Through the order process we supplied the customer with drawings (see below) and other essential information i.e. lock configurations and door finishes etc, ensuring we were able to meet their needs.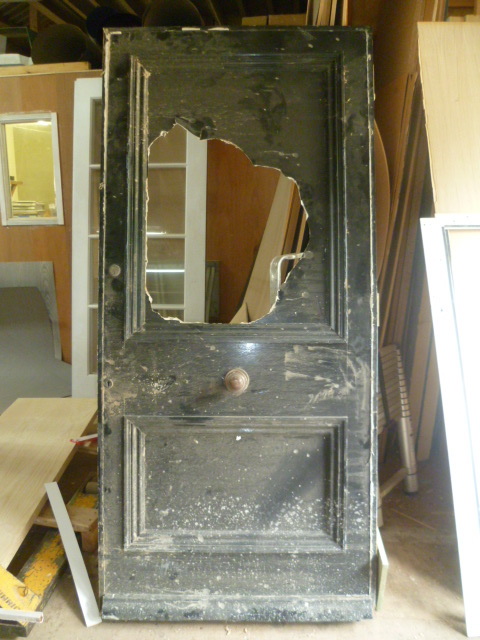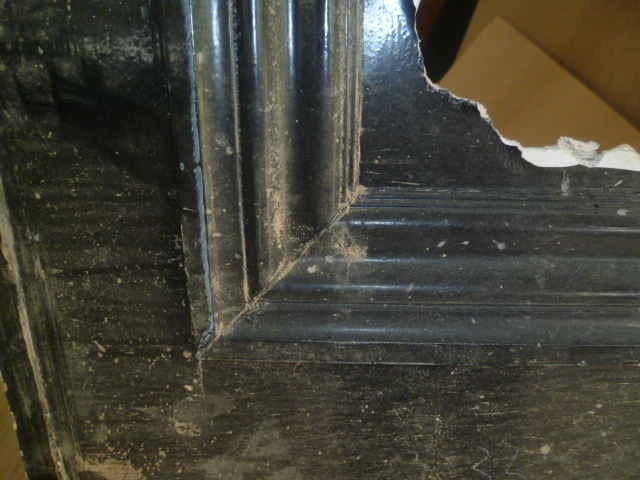 Our Heritage Style doors are handmade, bespoke in the UK. We have a range of standards from EN1522/3 FB2 to EN1522/3 FB6. There is the option of manual or access control locks, depending on customer requirements. Whether you require these doors primed for painting or supplied in hardwood timber Architectural Armour will be able to assist. Please review our security door section to find out more about what we can offer.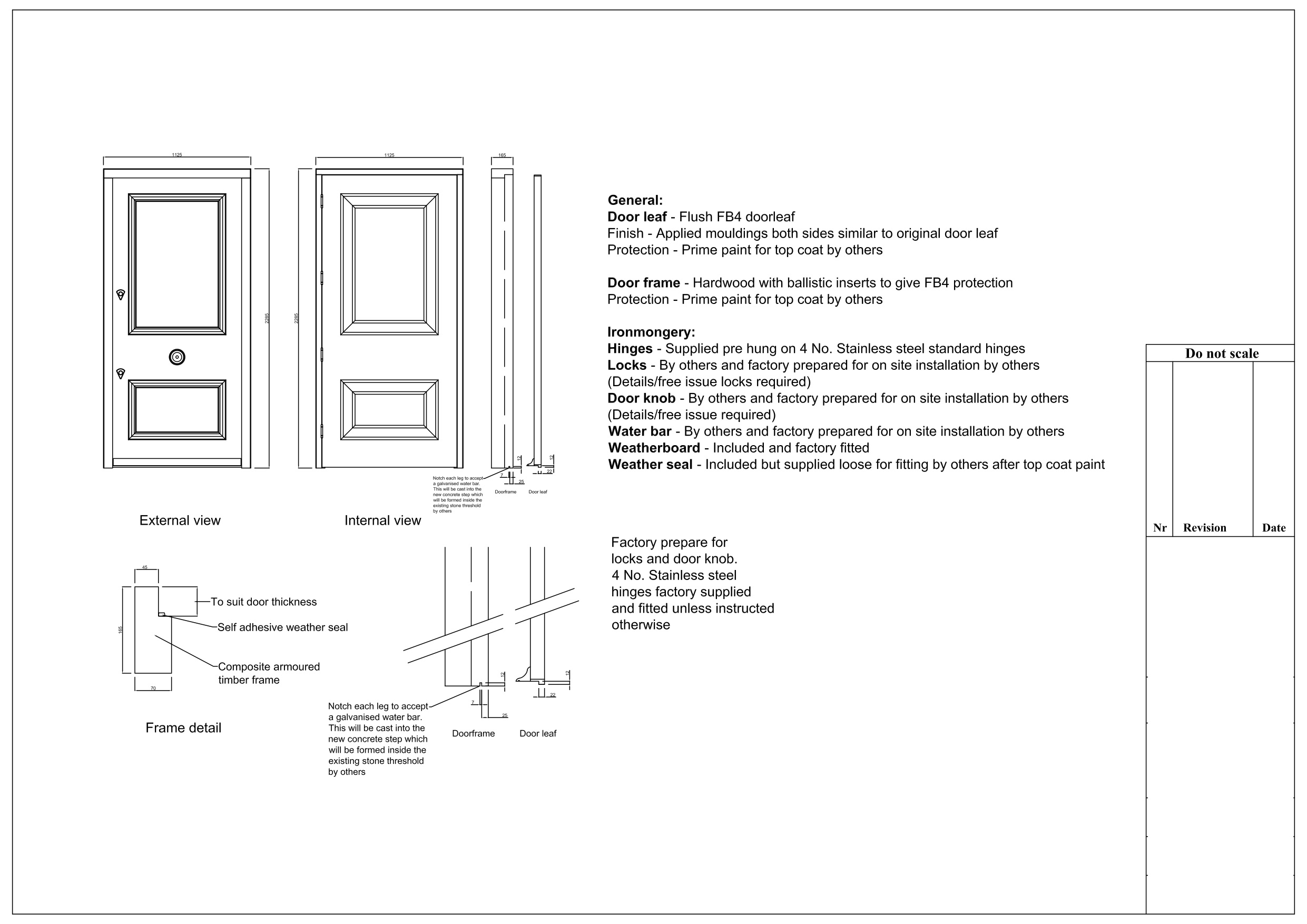 Once in situ the customer made slight alterations to the colour and door handle. The final effect, an attractive, aesthetically pleasing heritage door, giving both functionality and protection.