7mm EN1063 BR2 Bullet Boards
The BR2 Bullet Boards below are specifically tested to EN 1063 BR2 against a 9mm calibre weapon, a Luger. As you can see from the table below there are many comparisons to the NIJ and UL test standards. For more information on the complete range of test standards, including EN1063 please see our technical specifications section.
Class Threat Level

Type of Weapon

Calibre

Ammunition

No of shots

Velocity (m/s)

Test Range (m)

Spacing (mm)

EN1063 BR2

Handgun

9mm

FJ1/RN/SC

3

400+/- 10

5

120+/- 10

NIJ 0108.01 Level II-A, II and IIIA

Handgun

9mm FMJ

FMJ

5

332+/- 12

358+/- 12

426+/- 15

5

N/A

UL 752 Level 1

Handgun

9mm x 19

FMJ LC

3

358-394

4.6

N/A
We have outlined the basic information on our 7mm Bullet Boards, rated to EN1063 BR2/FB2 as can be seen below. We also have fixing information that will enable you to understand the most efficient way to secure the boards to your wall or structure. For more information, prices or to discuss your project in more detail with one of our team members please contact our offices on +44(0) 1981 257000 or email mailto:info@architecturalarmour.com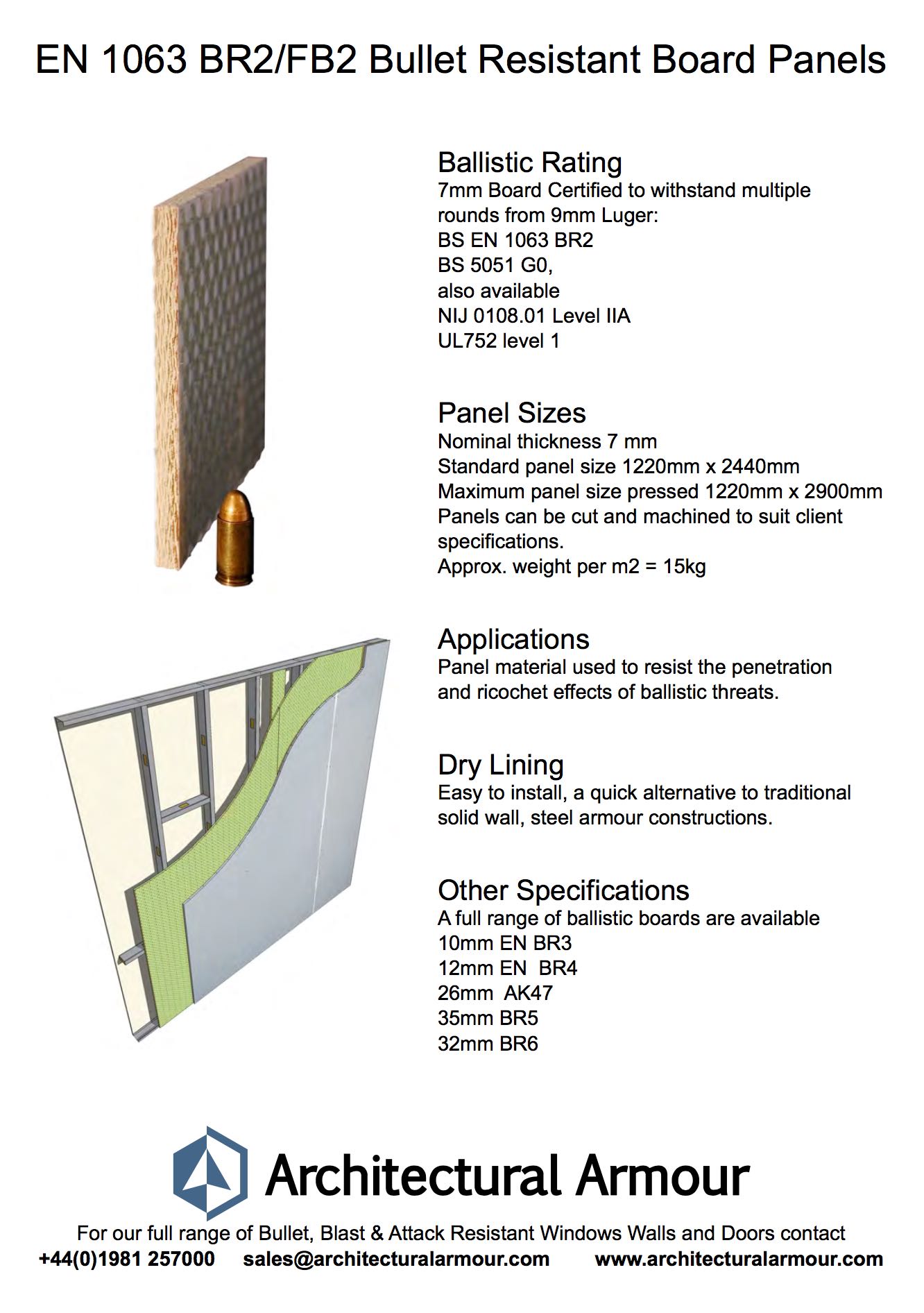 7mm FB2/BR2 Bullet Board Fixing Details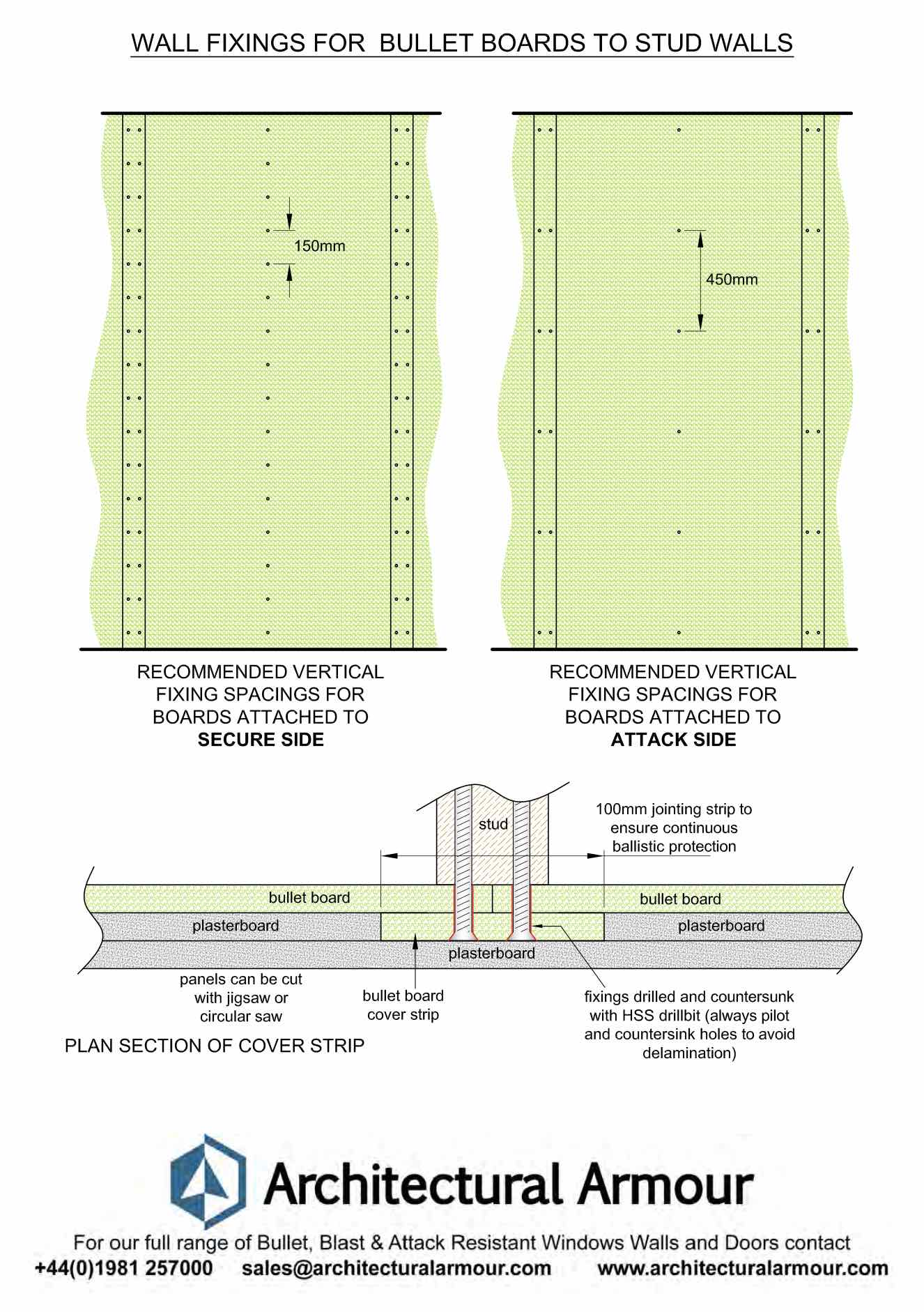 We also offer other levels of bullet resistant boards, including BR3, BR4, BR4+, BR5, BR6 and SG2. Please click on the relevant standard to view more details. Alternatively if you wish to return to the Bullet Boards main page please click the link. These boards can be utilised in applications that include Security Counter and Screens or even Security Doors, they are a versatile product.