EN 1063 AK47 BR4 + Bullet Resistant Glass
The below AK47/BR4+ product is specifically tested to EN 1063 AK47.
As can be seen from the attachment/image below, EN1063 AK47 glass is available in 2 spall variants, no spall (NS) and spall allowed (SA)
The Spall Allowed version is available in a fire rated versions; E30 and E60 (Integrity only). The fire rated variants can be incorporated into our Fire Resistant Windows or Security and Counters to fit your projects needs.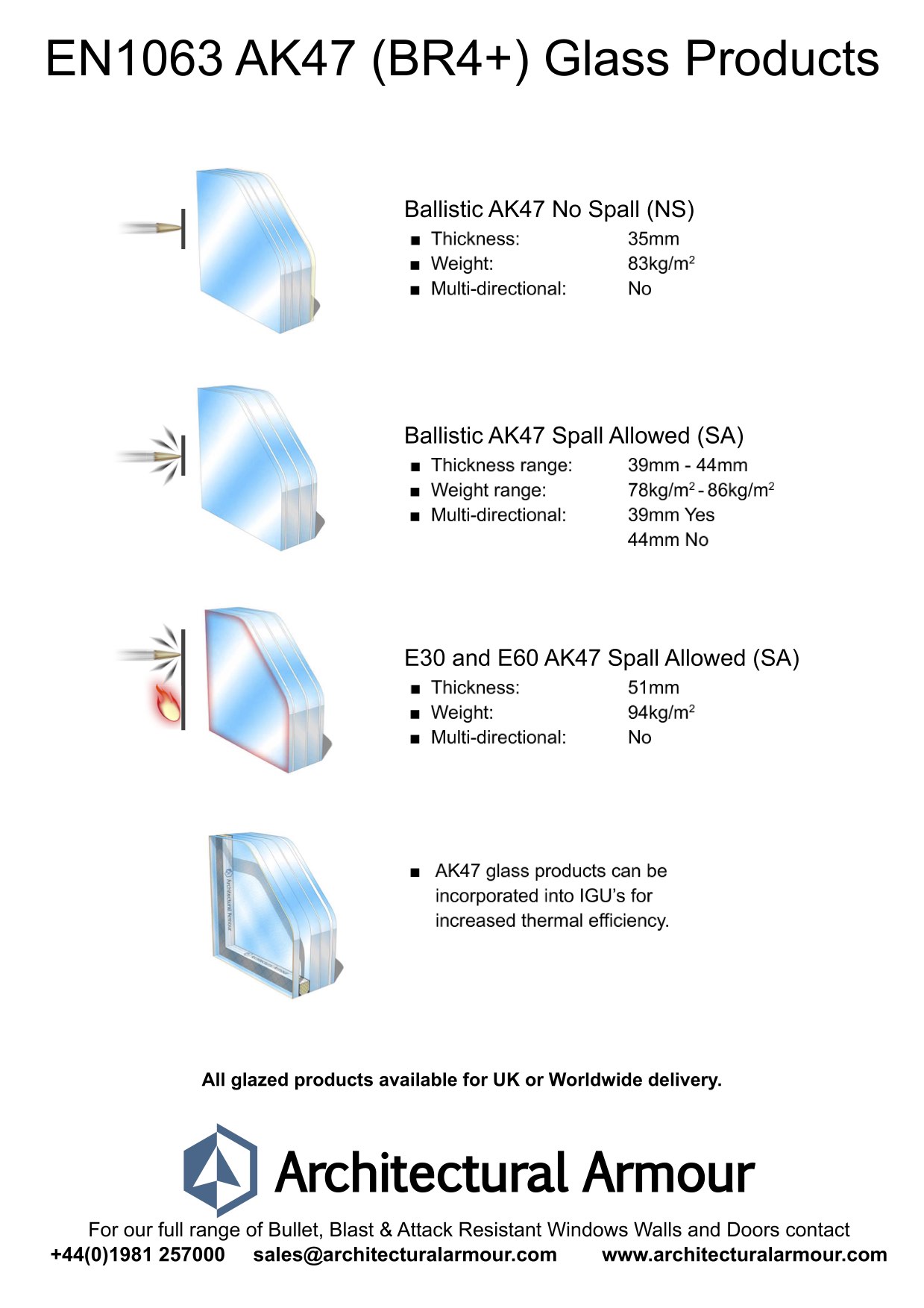 Alternatively if you require EN 1063 AK47 glazing only, this can be incorporated into our Bullet Resistant Windows or Bullet Resistant Doors, allowing a Vision Panel to be included in the design of the door.