EN 1063 AK47 Fire Rated E30 & E60 Bullet Resistant Glass
As well as being bullet resistant to EN 1063 AK47 rating, the Spall Allowed product is available with the enhanced characteristic of fire protection. This construction can have a fire glass laminated to the existing construction to offer either 30 minutes integrity (E30) or 60 minutes integrity (E60). As previously discussed in the fire resistant glass page integrity refers to protection against the flames of the fire.
We have outlined the basic information on the AK47 glazing available from Architectural Armour, as well as the fire rated options.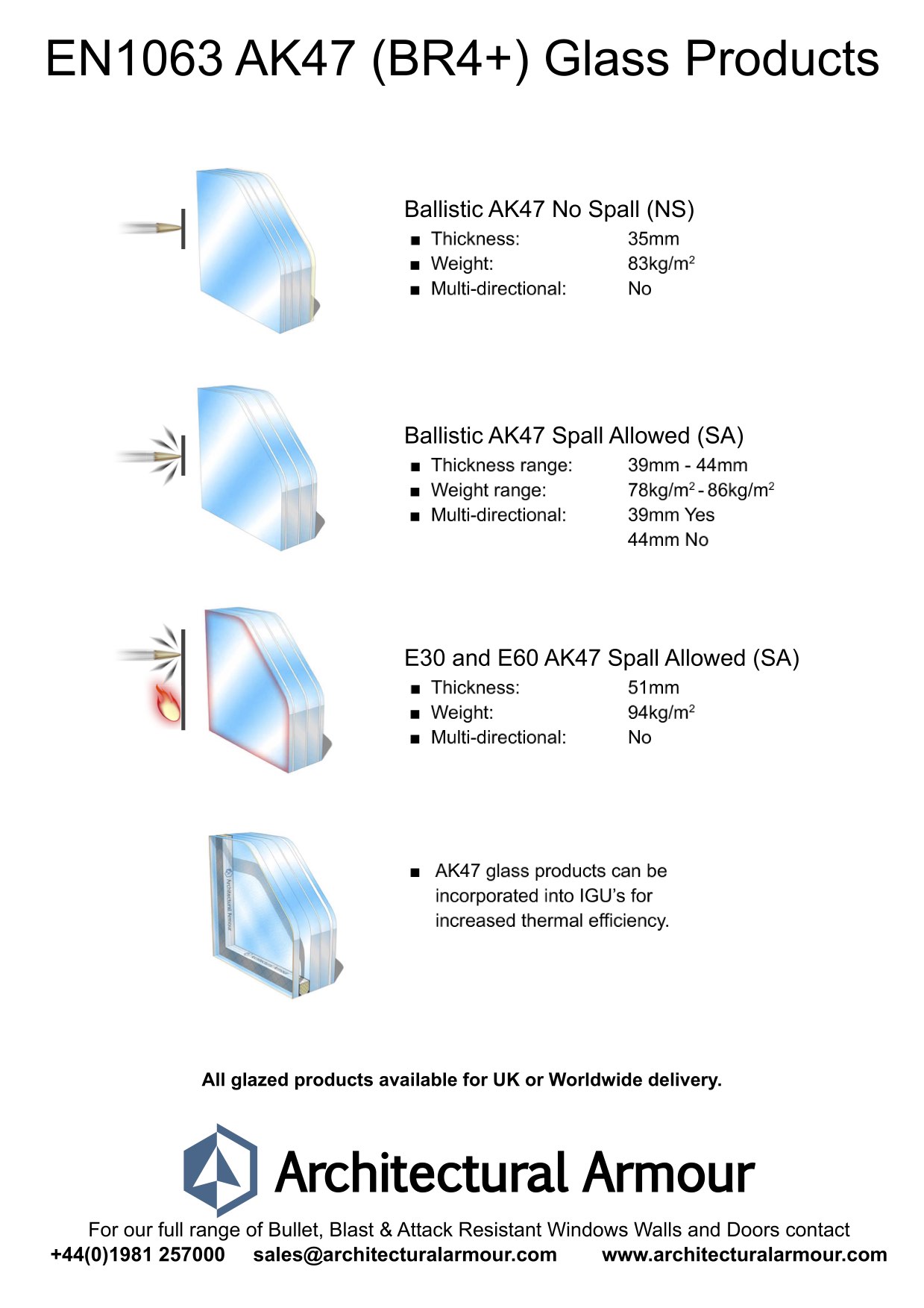 For more information, prices or to discuss your project in more detail with one of our team members please contact our offices on +44(0) 1981 257000 or email mailto:info@architecturalarmour.com