Guard House Transaction Window
Architectural Armour manufacture and stock the Guard House Transaction Window which is constructed of ballistic steel to with-stand hostile environments and incorporates natural speech transfer, an advantage in areas where maintenance is an issue. The pass through drawer is operated on the staff side only and is lined with a stainless steel tray for easy transfer of objects & documents. The drawer finishes flush with the external facade, giving it a flat profile which no one can sit or stand on and allows it to be situated in passage way situations.
Dimensions 800mm wide x 1070mm high x XXXmm deep Bespoke sizes to Order
Glazing EN 1063 BR6
Construction Armoured Steel Polyester Powder Coated
Communication Natural speech transfer
The guard house transaction window is typically used in gate and guard houses, petrol stations, pharmacies and out of hours/lone work stations.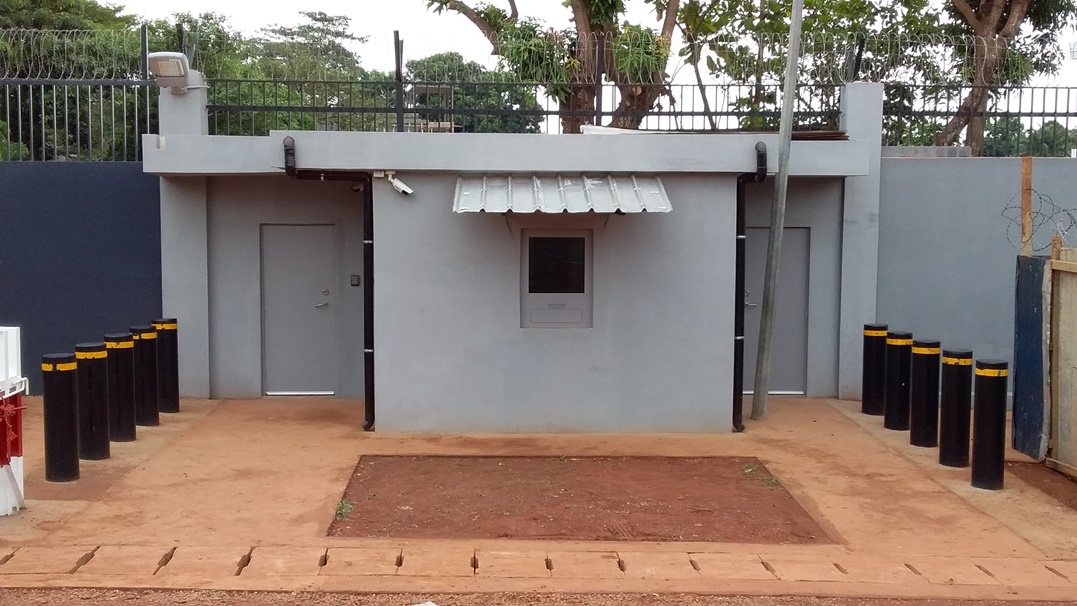 Write Content content here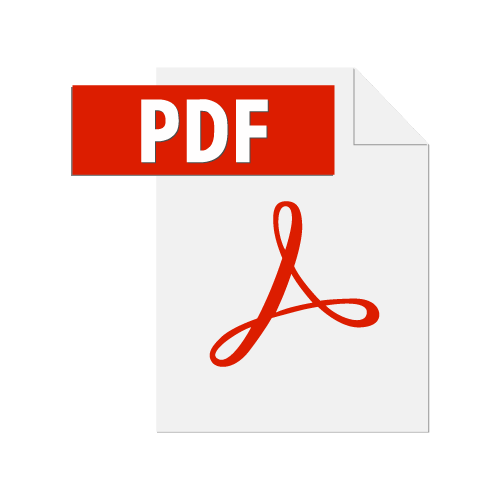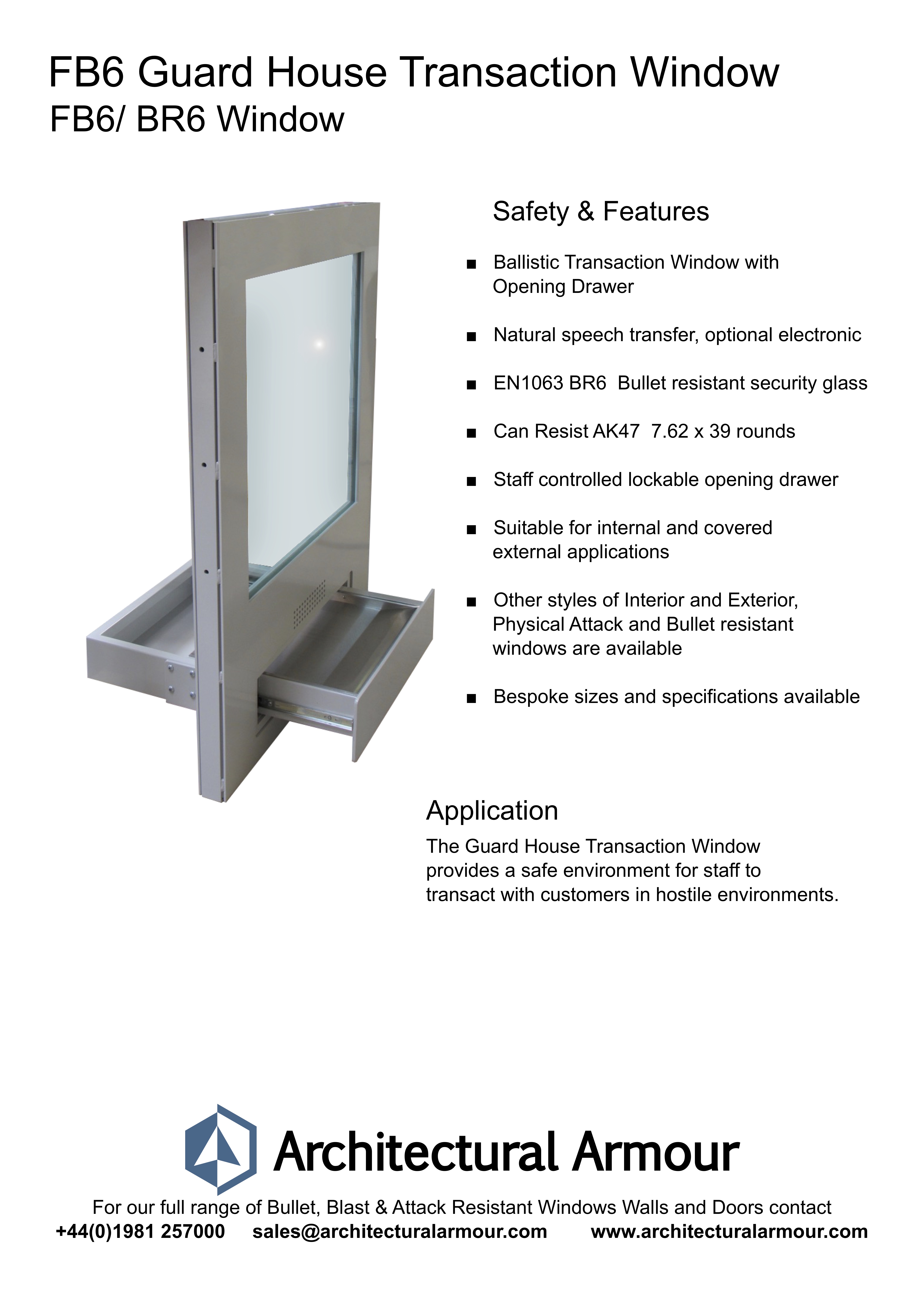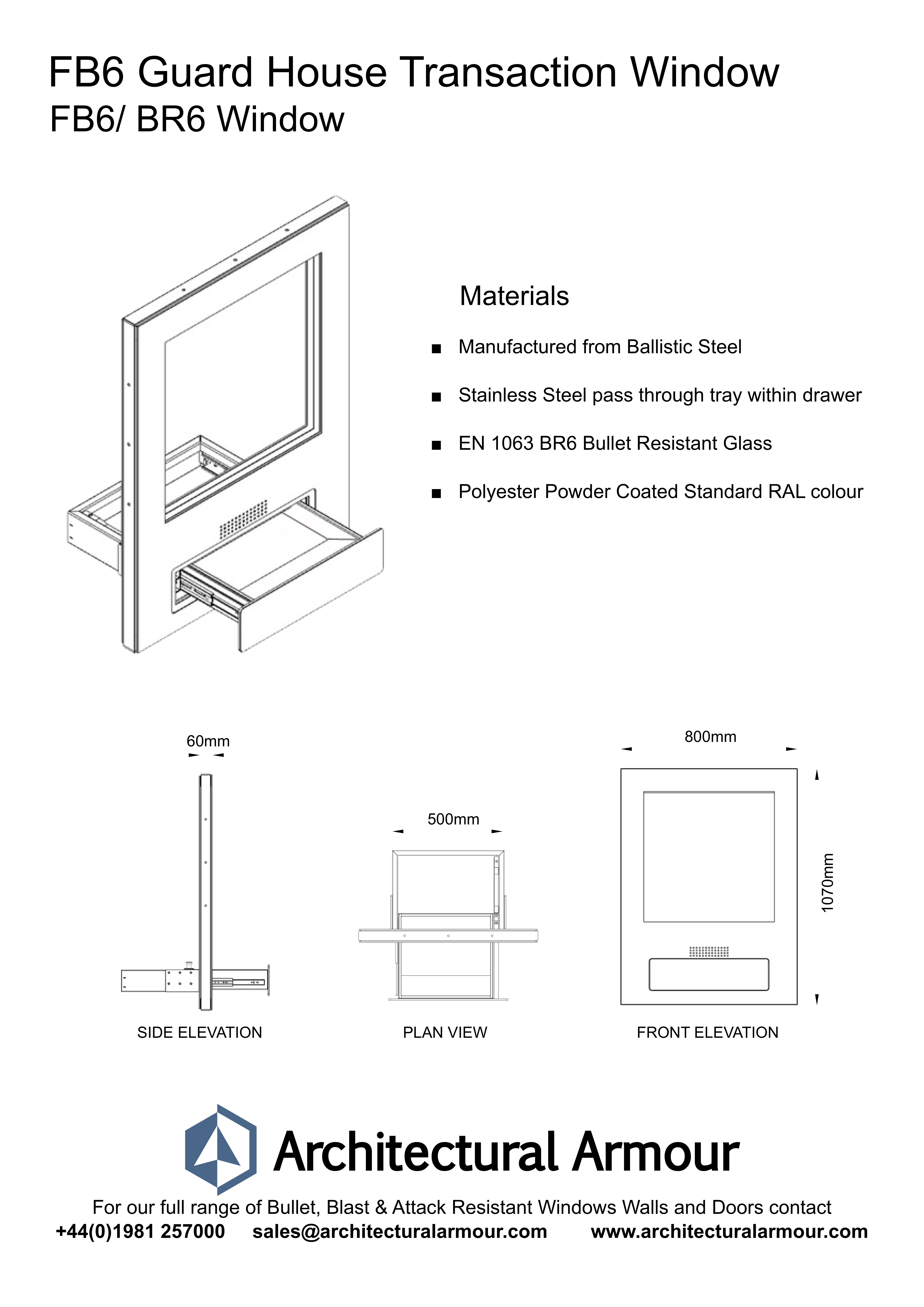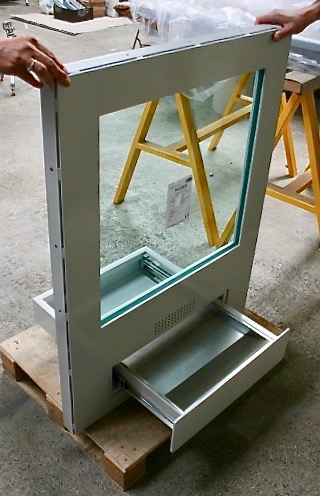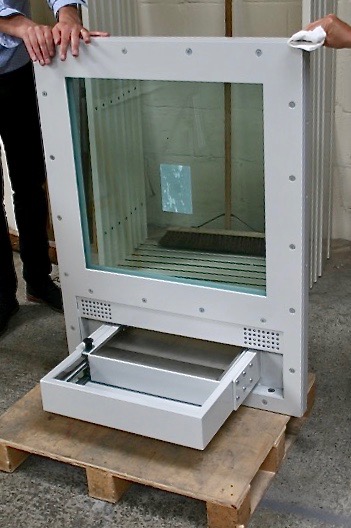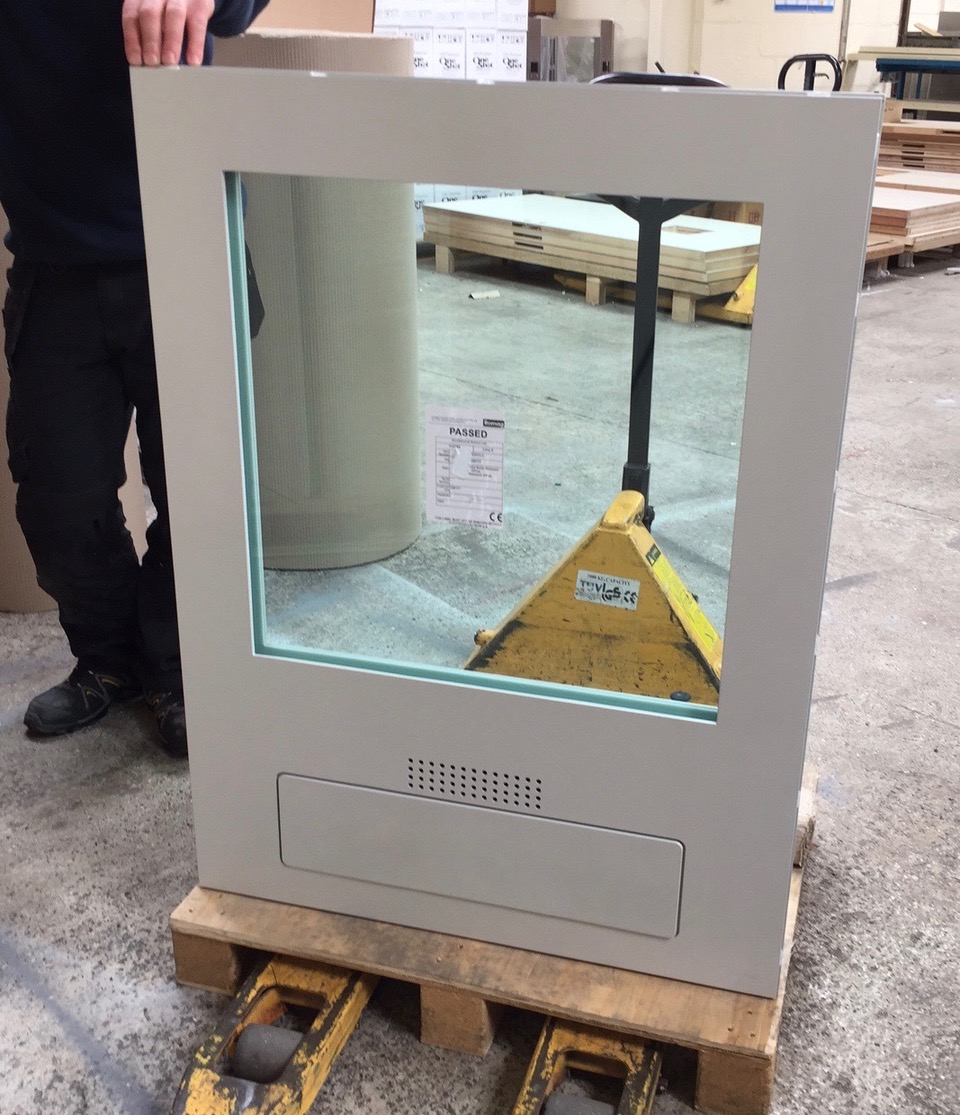 Bespoke Manufactured