The Combination tray in its normal closed position enables the transfer of cash and documents across the recessed sliding lid. The staff have the ability to lift and retract the lid to reveal a larger void below, which is suitable for transferring packets, small goods and larger documents.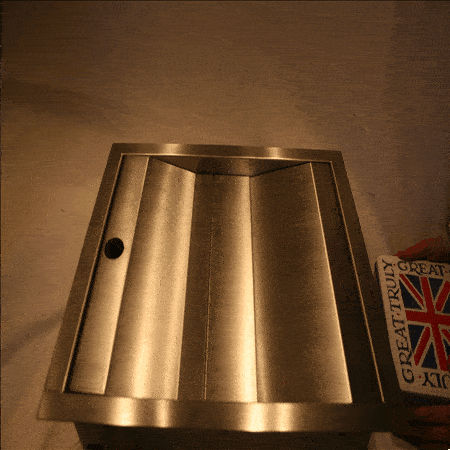 The Combination Tray pictured above is also featured in our Cashier Window Model SW2, other Cashier and Transaction Windows are also available and can be found here.
To view the Data Sheet on the Combination Tray, please click the link

The Deep Tray has the same external dimensions as the Combination Tray but has a flat locking lid rather than a recessed one. It was principally designed for passing goods and cash between internal and external applications, the lid can be locked in the closed position for security, also minimizing draughts. For more information, including dimensions, please click the link to the Data Sheet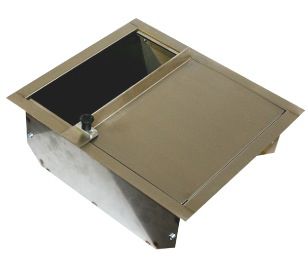 Architectural Armour Ltd also manufacture a range of cash scoops; the Portrait, Landscape and the larger Cash and Document Tray or Shallow Tray.
As with the cash scoops, where there is no natural speech path between staff and customers we offer the Audio Transfer Tray as well as the Electronic Speech Transfer System, which can be retro-fitted to our cash scoops or your own transfer trays.
For more details on the range of products we offer or pricing, please contact our offices on +44(0) 1981 257000 or mailto:info@architecturalarmour.com