Armoured Shipping Containers
Armoured Shipping Containers have many applications ranging from ballistic safehavens to secure weapons storage . ISO shipping containers make an excellent platform to build upon, they can be shipped worldwide, offloaded and transported to site using existing infrastructure. Available in a range of sizes, the most popular are 20' and 40' modules in both standard and high cube variants. All armoured shipping containers are bespoke manufactured to suit clients specific security and operational requirements.
Ballistic Shipping Container Features
Customer requirements vary depending on application , below are a list of some of the options available .
Ballistic Resistance
Utilizing armoured steel of bullet resistant materilas we can offer a range of ballistic options , ranging from handguns to multiple rounds from 7.62 rifles. Typical standards are EN 1522/3 , NIJ0108.01 and UL 752 . Normally we would provide 6 sided ballistic protection but 4 and 5 sided are available options.
Entry / Escape Options
Up armouring the existing doors is an option but typically its better to provide ballistic doors set behind the outer doors. Whilst most ISO containers have doors at one end , tunnel or double entry containers are available with doors at one or both ends, these are more versatile and for safehavens it is always preferred to have 2 means of escape. Additional escape hatches can be incorporated into walls and the roof if required.
Insulation
Ballistic shipping containers are used worlwide and subjected to a vast range of temperatures, the walls, floor and roof are typically insulated and then clad internally.
HVAC
A full range of heating , ventilation and air conditioning can be installed to meet customer requirements and local conditions .
Custom Design
With an extensive knowledge of bullet resistant materials and incorporating our range of certified products, which include ballistic doors, ballistic windows and ballistic louvres, Architectural Armour Ltd are able to offer our clients a custom solution to meet their exact requirements.
Modelling
After initial discussions we offer 3D conceptual designs for discussion before moving to the Solidworks design package, which gives us a more detailed design incorporating full 3D modelling, DXEF files for CNC machine manufacture and final assembly drawings for our welders and engineers to complete the works.
Case Study
Client oil Major
Location Norther Iraq / Kurdistan region
Worker Protection is a paramount consideration for all employers, when those employees are in potentially hostile environments the security measures become more critical. The presence of Islamic militants on the borders of the Kurdistan Region of Iraq presented the Oil and Gas Industries operating from bases in Erbil with the need to offer ballistic refuges to be placed close at hand within each worksite.
Working directly with the "in country" security managers we designed, manufactured and shipped direct to Erbil, a quantity of ballistically rated 40 ft ISO shipping containers which are now distributed amongst their remote locations.
Ballistic Refuge Design Features
Flexibility in design enables us to choose armour to best suit our clients needs, these include certified steel, GRP aramids and cermics to offer a wide range of ballistic protection levels including EN1522 FB5/6/7, NIJ 0108.01 levels IIIA, III and IV or higher levels of protection if required.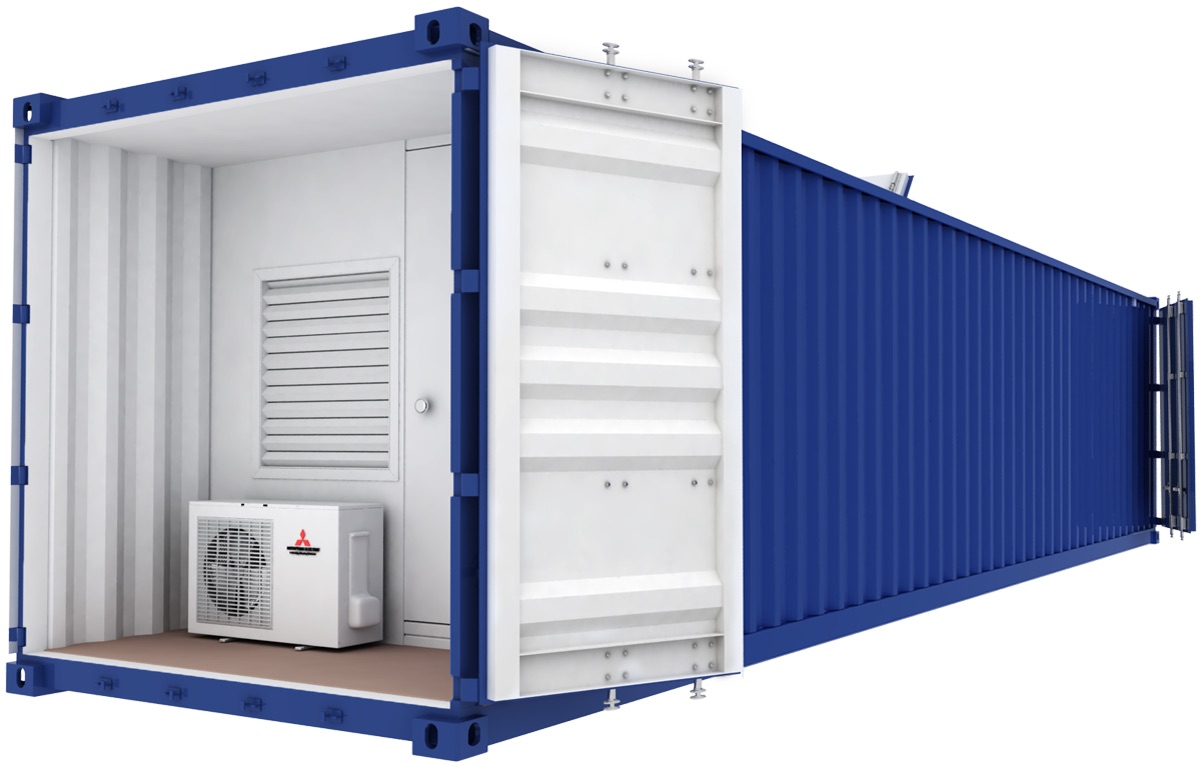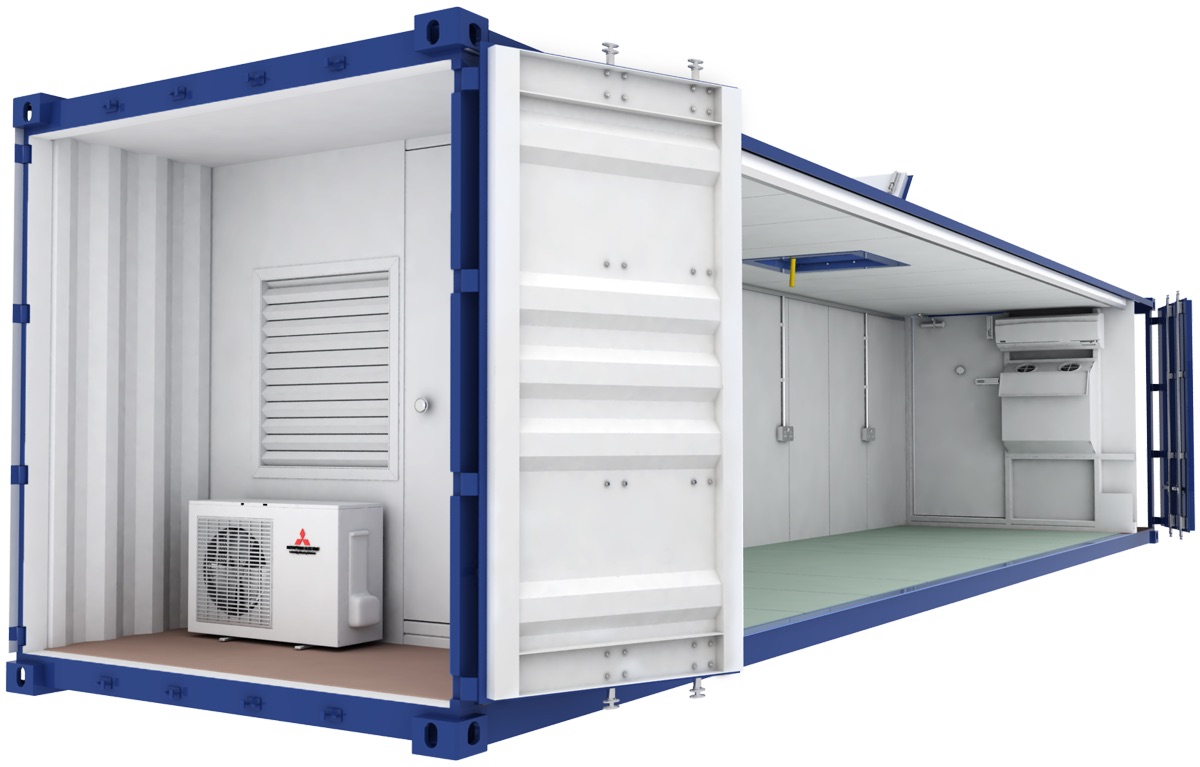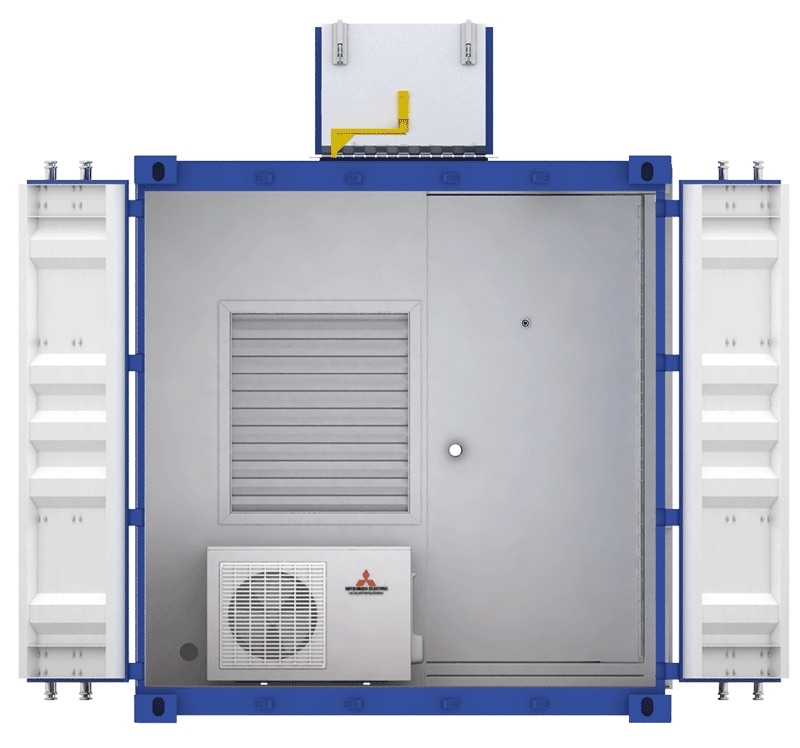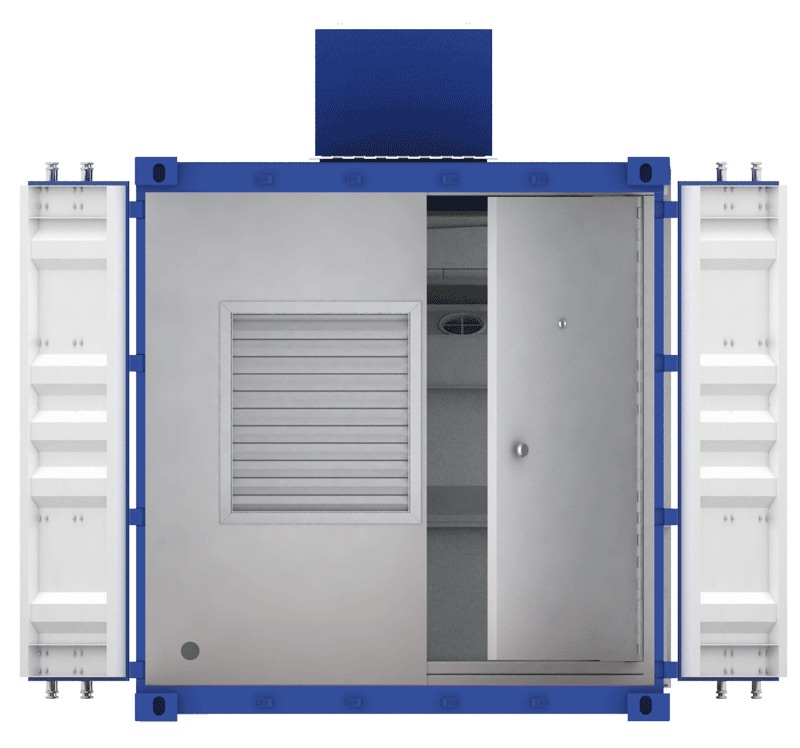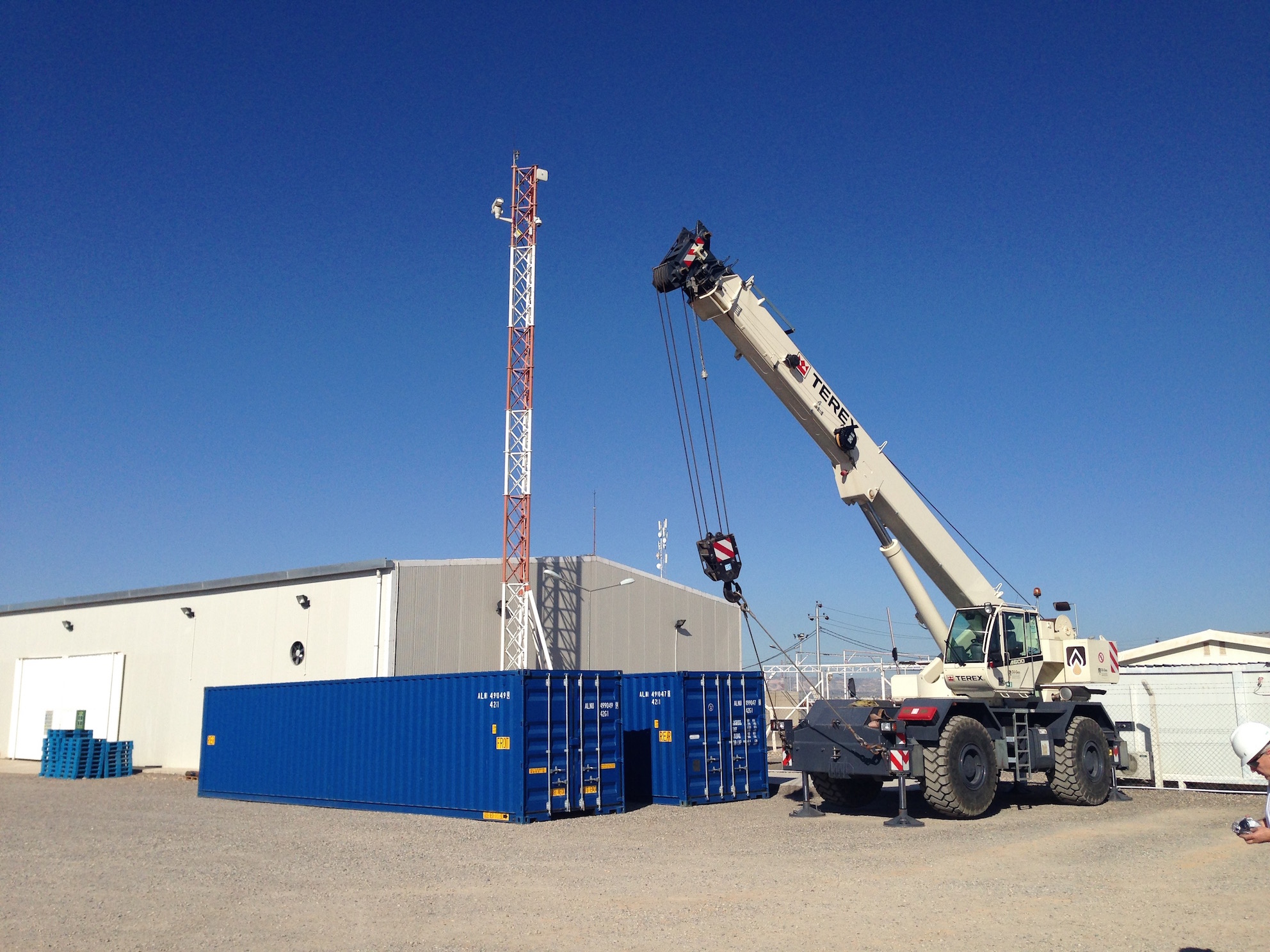 Architectural Armour offer a range of bullet resistant products to different standards, please click the relevant link below to find out more;
Stock Ballistic Items
Bullet Boards A selection of ballistic grade walling sheets
Bullet Resistant Transaction Window Exterior / Interior Bullet Resistant Window with Electronic Speech , Ticket Window
Bullet Resistant Door Viewer A full range of bulletproof / Resistant Door Viewers / Peepholes / Spyholes BR4 to BR6
BR6 Guard House Transaction Window Flat fronted Ballistic Window with opening drawer for document transfer.
Bullet Resistant Transaction Window Exterior / Interior Bullet Resistant Window with Electronic Speech , Ticket Window
All of the above can also be manufactured in bespoke sizes.
Other Bullet Resistant/Ballistic Products
Armoured Steel Ballistic grade steel for incorporation into walls and other security products
Bullet Resistant Glass Bulletproof / Resistant Armoured glass to resist from handguns to rifles
Ballistic and Blast Guard Houses Modular New Build or Upgrading existing. EN1522/3 FB2 to FB7 , NIJ 0108.01 LII to IV UL 752
Panic Rooms Modular or Certified wall, Window and Doors
Security Counters and Screens Physical, Ballistic or Blast Resistant Counters for any application to keep staff secure
Ballistic Vents/Louvres Bespoke products designed to allow passage of air whilst offering bullet and blast protection
Bullet Resistant Windows A range of ballistic rated windows manufactured to quality standard ISO 9001.
Bullet Resistant Doors A range of fully tested and certified ballistic single and double doors.
Ballistic Technical Specifications
GSA-TS01:2003 Standard Test Method for Glazing and Window Systems Subject to Dynamic Overpressure Loadings
EN 13541 Glass in building - Security glazing - Testing and classification of resistance against explosion pressure
EN 13123-2 Windows, doors and shutters - Explosion resistance - Requirements and classification
ISO 16933:2007 Glass in Building -- Explosion-Resistant Security Glazing -- Test & Classification for Arena Air-Blast Loading