Cash Transfer (Electric)
Bulk- Large Item Transfer
Architectural Armour can offer our standard Electric BTU for the safe transfer of Cash In Transfer and larger items between the secure and non secure areas of a work environment. Secure Transfer Units are an essential part of any security system and with the interlocked doors make transaction quick and easy whilst maintaining operational security; the addition of indicator lights allows staff to manage cash transfer easier.
The Electric Bulk Transfer Unit can also be supplied with our without adjustable legs. The legs allow for the unit to be freestanding and adjusted to the correct operating height dependent on the scenario.
Alternatively the unit can be installed into a wall, below a working counter. In this situation the legs are not required and a wall aperture of 390mm x 485mm is recommended.
When installed into cash offices it is often paired with security screens and counters or our Cash Transaction Windows to give staff vision to the secure side, as well as additional serving space.
Available in right handed and left handed versions the BTU is ideally manufactured to suit all customers needs.
The standard unit has internal dimensions of 275mm x 390mm wide. A depth of 510mm allows transfer of bulkier items.
If this unit is not feasible for your application we are able to manufacture bespoke units to suit your requirements. Please see below images of a large unit we manufactured bespoke for a recent customer in the jewellery industry.
For more information on the product please review the data sheets below or contact our offices on +44(0) 1981 257000 or mailto:info@architecturalarmour.com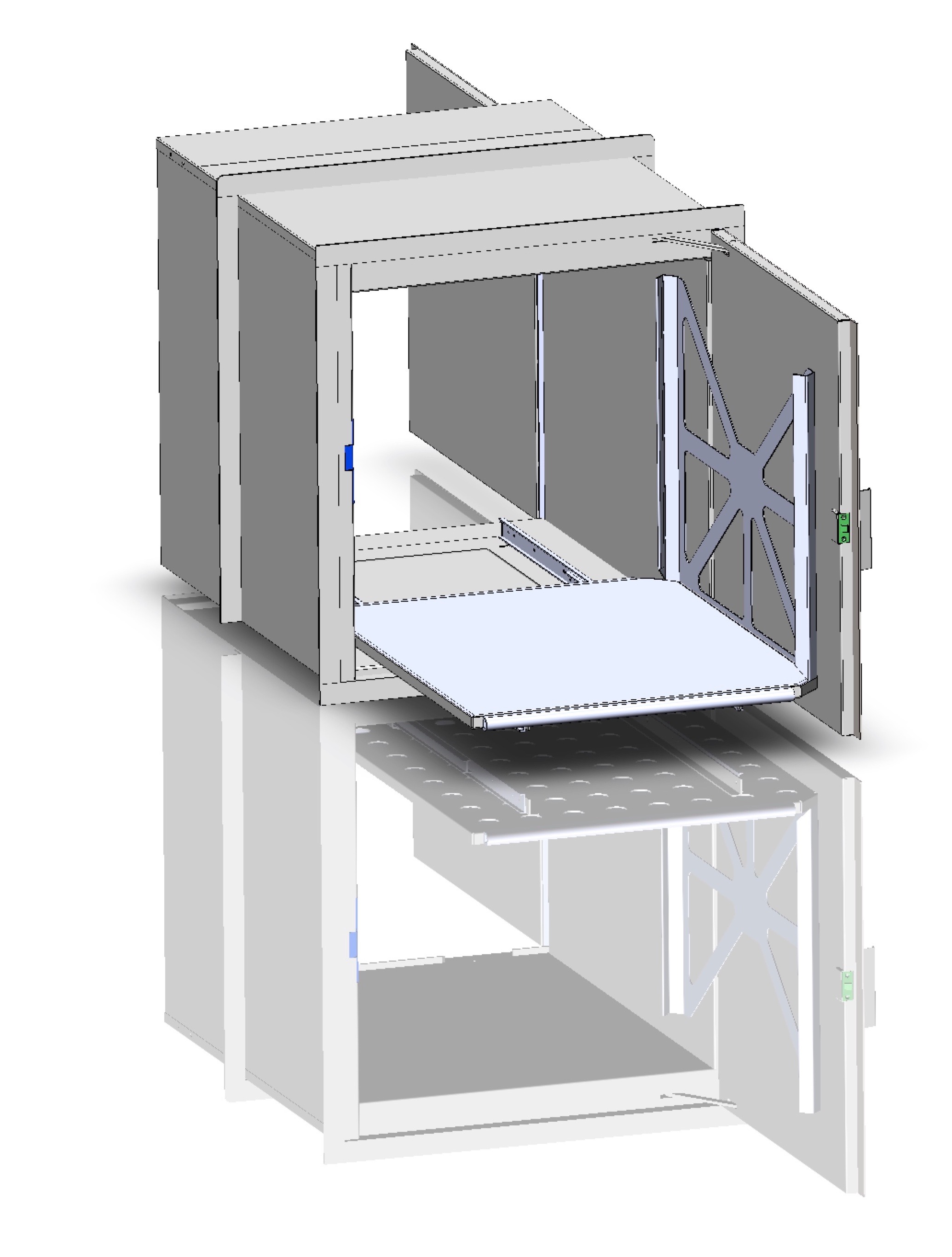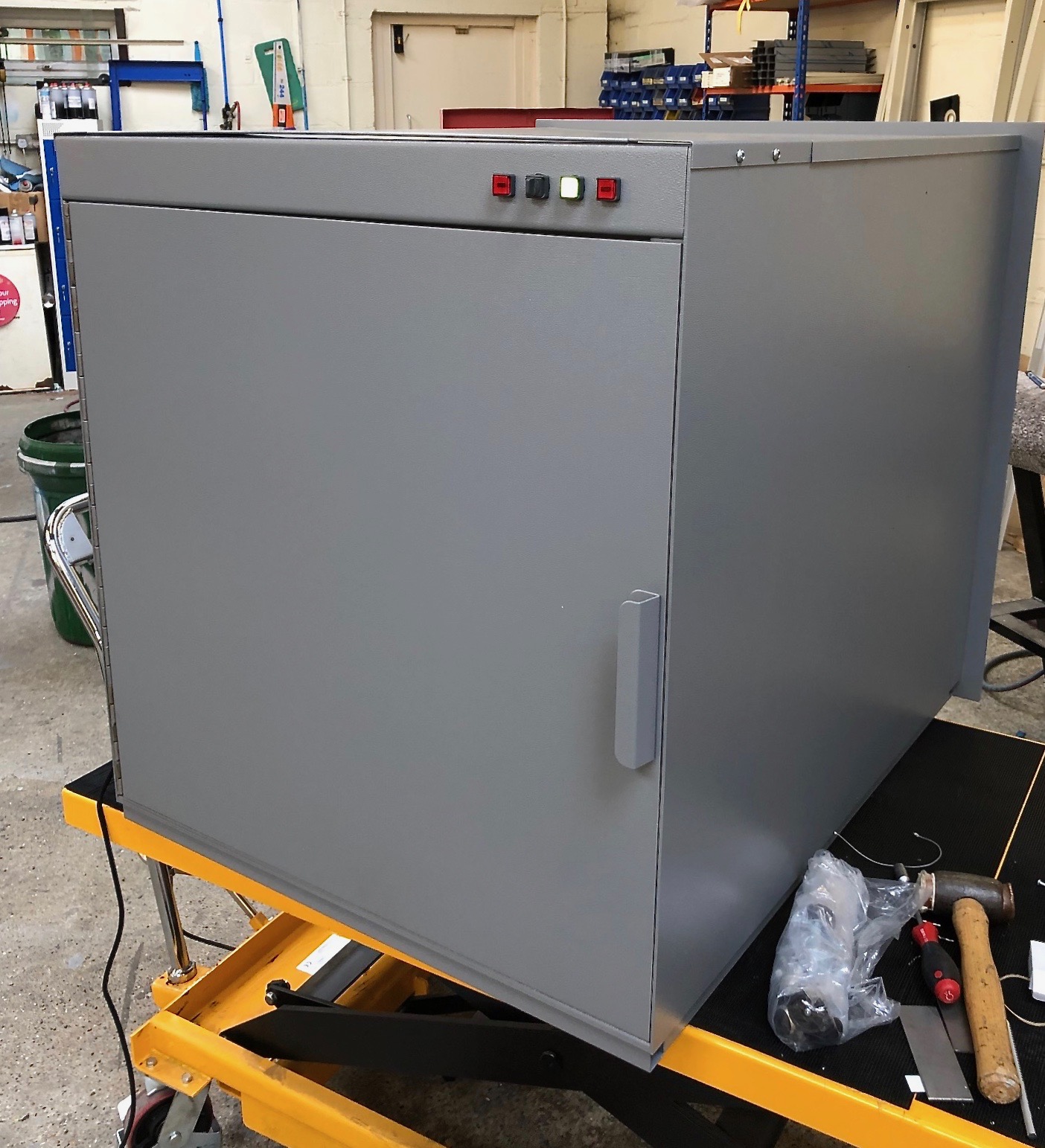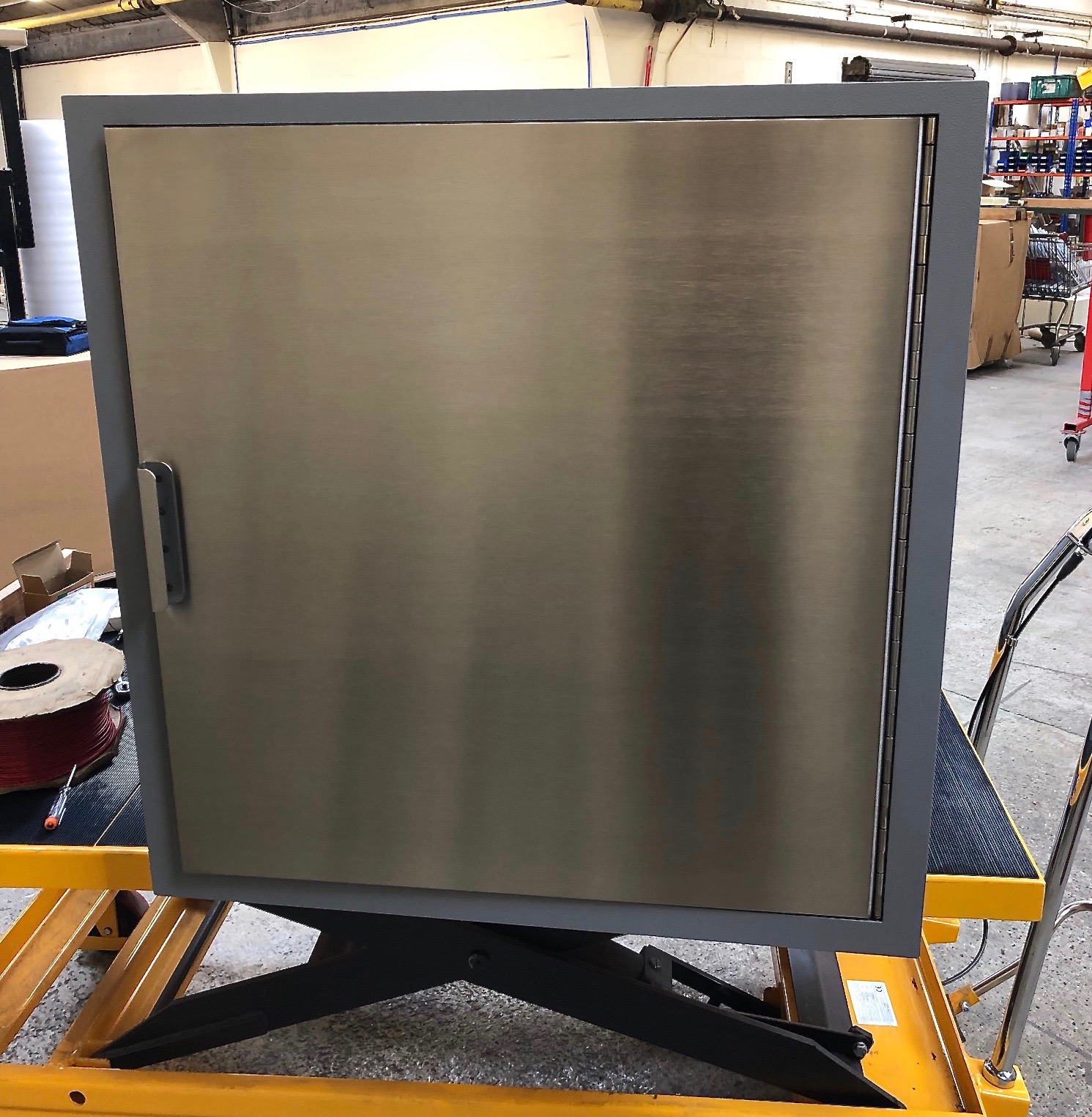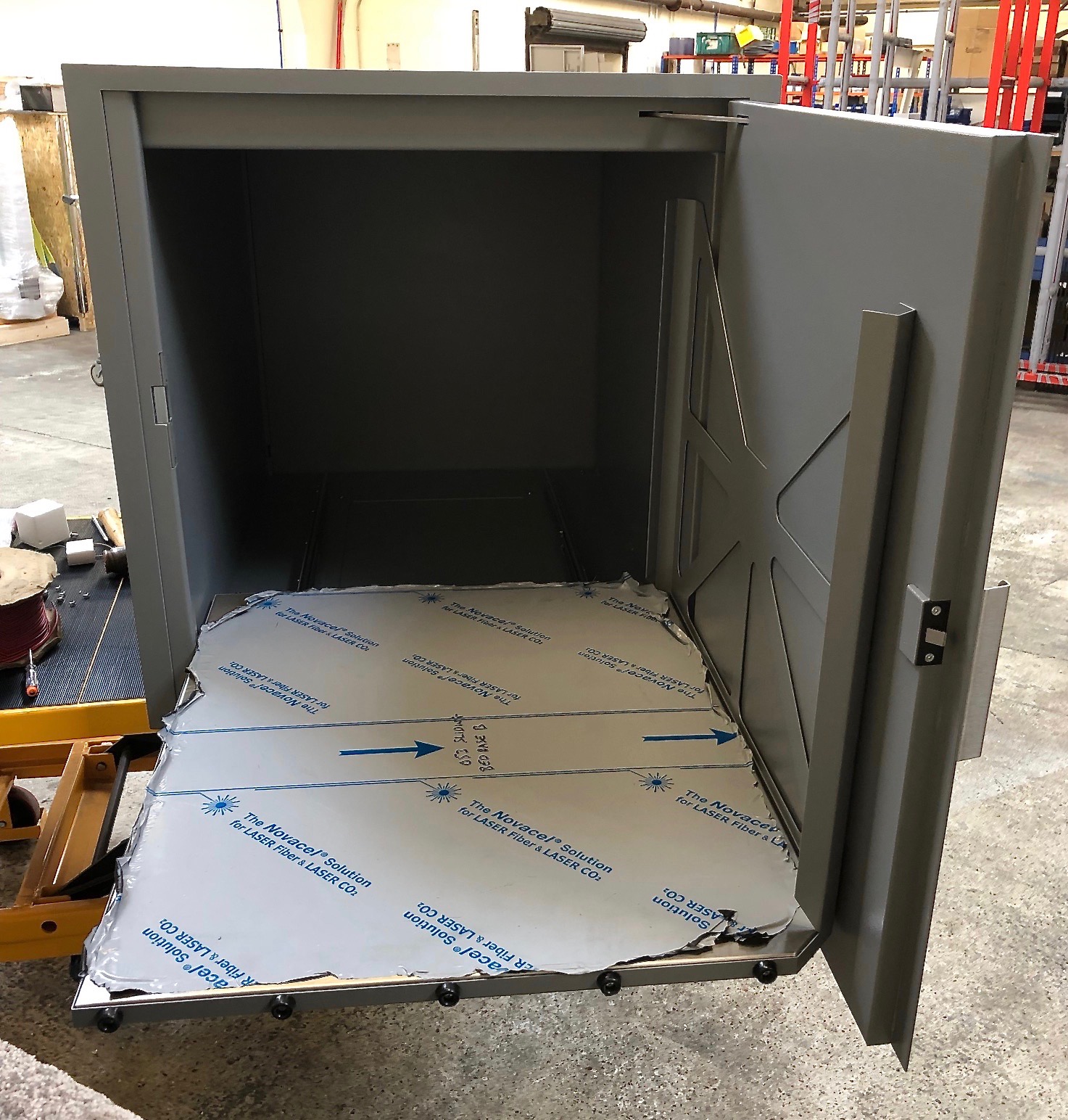 Other Products which maybe of interest
Stock items
Bullet Resistant Transaction Window Exterior/Interior Bullet Resistant Window with Electronic Speech, Ticket Window
Attack Resistant Transaction Windows 2 types of versatile Physical Attack Ticket/Cashiers windows with Natural Speech Path for internal use
Night Pay Window / Hatch A flat fronted Transaction Window. Opening drawer, typical uses Petrol Stations/Pharmacies
Cash Scoops and Trays A range of Cash and Document Transaction Trays and Scoops
Bullet Resistant Door Viewer A full range of bulletproof / Resistant Door Viewers / Peepholes / Spyholes BR4 to BR6
All of the above can also be manufactured in bespoke size
Bespoke items
Security Counters and Screens Physical, Ballistic or Blast Resistant Counters for any application to keep staff secure
Bullet Resistant Windows A range of ballistic rated windows manufactured to quality standard ISO 9001.
Blast Windows Blast windows to protect against terrorist attacks and longer petrochemical explosions
Attack/Intruder Resistant Windows EN356 rated attack resistant windows protecting against planned or surprise attacks.
Fire Resistant Windows Available as fire rated only or combined with our bullet, attack or blast windows.
Bullet Resistant Doors A range of fully tested and certified ballistic single and double doors.
Blast Resistant Doors Steel manufactured doors offering blast protection to buildings
Attack/Intruder Resistant Doors LPS1175 rated doors for multi-purposes. Manufactured bespoke to customers requirements.
Security Fire Doors A combination of fire protection and security rated doors made to measure.
Ballistic Technical Specifications
EN 1063 Glass in Building - Security Glazing - Testing and Classification of Resistance Against Bullet Attack
UL 752 Standard for Bullet-Resisting Equipment
BS 5051 Bullet-resistant glazing - Part 1: for interior use- Part 2: for Exterior use
NIJ 0108.01 US National Institute of Justice Standard-Test and Certification for Ballistic Resistant Materials
EN 1522/3 Windows, doors, shutters and blinds - Bullet resistance - Requirements and classification /Test method
Blast Specifications
GSA-TS01:2003 Standard Test Method for Glazing and Window Systems Subject to Dynamic Overpressure Loadings
EN 13541 Glass in building - Security glazing - Testing and classification of resistance against explosion pressure
EN 13123-2 Windows, doors and shutters - Explosion resistance - Requirements and classification
ISO 16933:2007 Glass in Building -- Explosion-Resistant Security Glazing -- Test & Classification for Arena Air-Blast Loading
Fire Specifications
UL 10C Positive Fire Pressure Tests of Door Assemblies
EN 1363-1 Fire resistance tests –Part 1: General Requirements
EN 1364-1 Fire resistance tests for non-load-bearing elements – Part 1: Walls
BS 476 Part 22 Fire tests on building materials and structures
EN 1634-1 Fire resistance and smoke control tests for door and shutter assemblies, openable windows and elements of building hardware
Manual Attack Specifications
EN 1627 Pedestrian door-sets, windows, curtain walling, grilles and shutters - Burglar resistance - Requirements and classification
LPS 1270 Intruder Resistant Security Glazing - Requirements & Testing Procedures
EN 356 Glass in building - Security glazing - Testing and classification of resistance against manual attack.
LPS 1175 and 1270 Tool Categories Testing procedures for the LPCB approval
This is an extract not a full report and Architectural Armour Ltd accepts no liability for any loss, direct, indirect or consequential damage incurred by using this information, to the fullest extent permitted by law. You should make your own judgement as regards use of this document and seek out the full test standards.