Bullet Resistant Doors
Ballistic Doors are an essential part of any high security installation for the protection of people, property or assets. Architectural Armour design and manufacture, within the UK, a range of fully tested and certified ballistic security doors to offer protection from 9mm handguns up to 7.62mm armour piercing rounds. Our Bullet Resistant/Ballistic doors are available in timber, steel or glazed designs. All can be manufactured to comply with either European EN 1522 and or American NIJ 0108.01 test standards.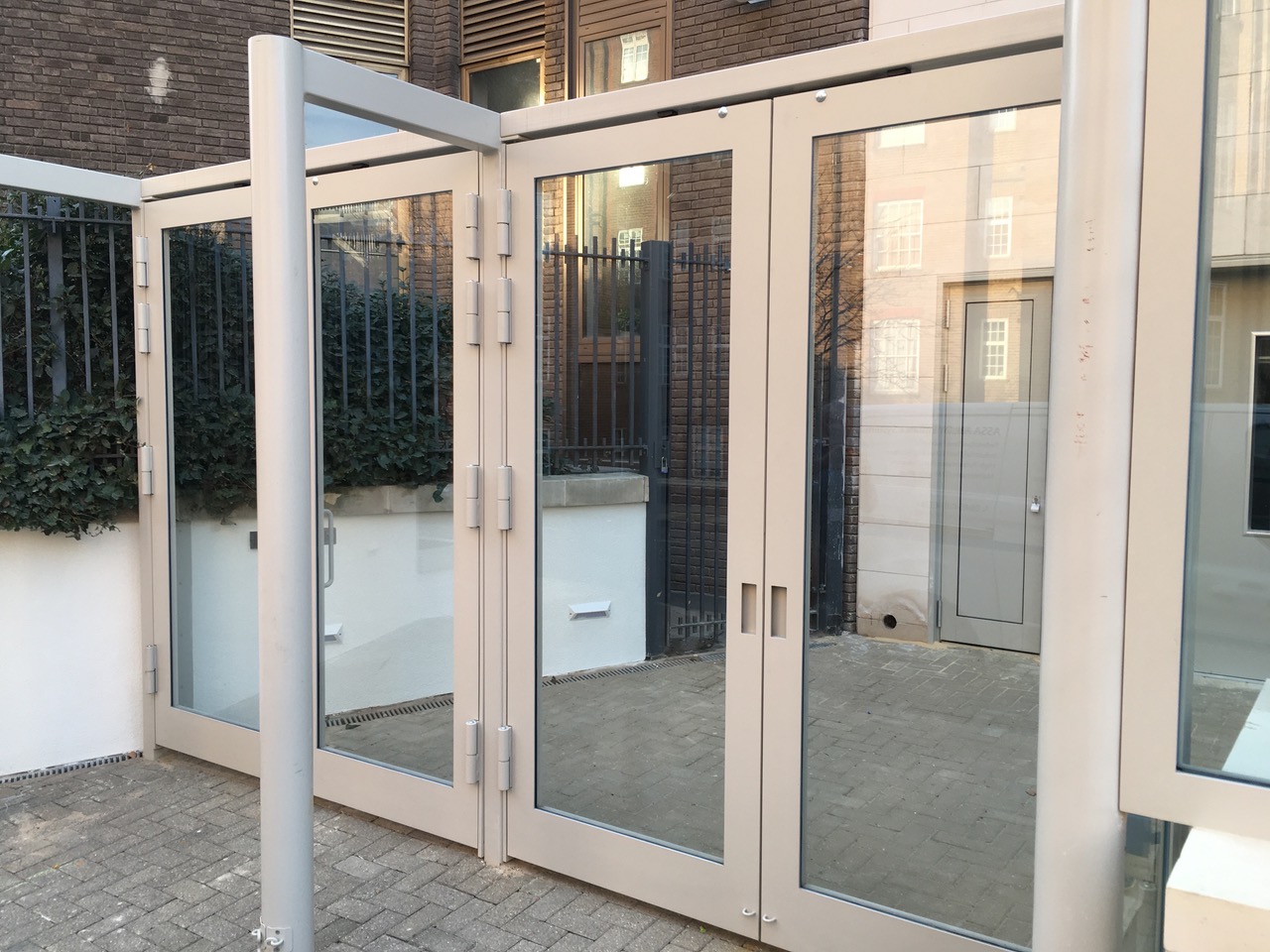 Bespoke Manufactured
Very few doors have the same size, hanging and locking requirements, in over 30 years of manufacture we seldom have the luxury of making the same door twice. Typically the steel and glazed doors are drawn and 3D modelled in Solidworks so that the component materials can be laser cut and folded on the CNC machines before fabrication, welding, fettling, phoswash, powder coating then assembly and testing.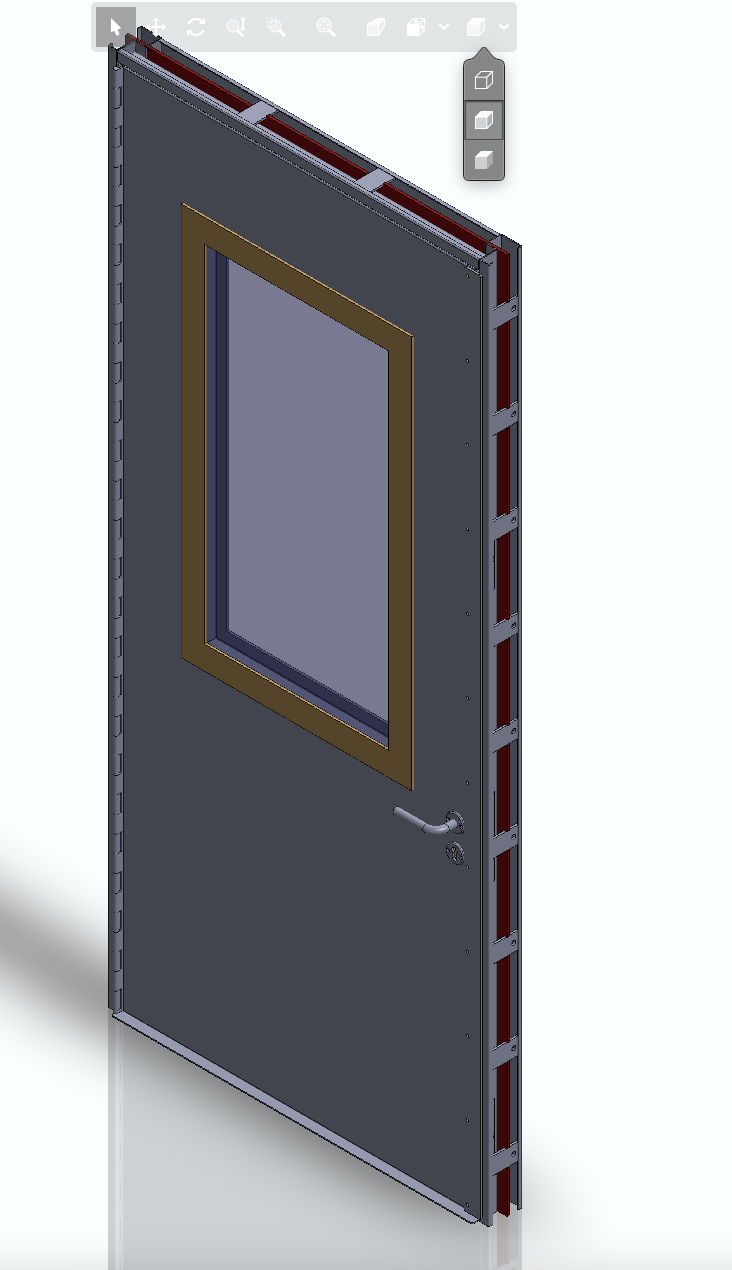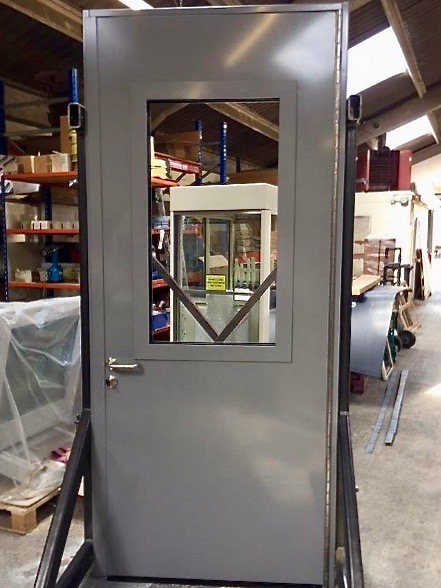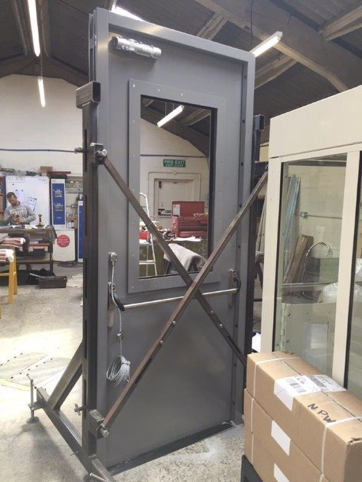 Timber Doors
Bullet resistant doors do not have to be steel or industrial looking, by positioning the armour either side of a timber core then facing with either a paint or veneer then lipping we can achieve almost any desired design. In London we are often asked to match existing door designs in bullet resistant versions, with raised and fielded panels and other historical details. We offer Ballistic Timber Finish Doors in the following EN 1522/3 specifications;
EN 1522 FB2

9mm Luger
EN1522 FB3

.357 Magnum
EN1522 FB4

.44 Magnum
EN1522 FB5

5.56 x 45mm Rifle
EN1522 FB6

7.62 x 51mm Rifle

7.62 (308 Winchester) Rifle
EN1522 FB7

7.62 x 51mm Rifle AP
FSG

12/70 Solid Slug
Please click through for data sheets and more.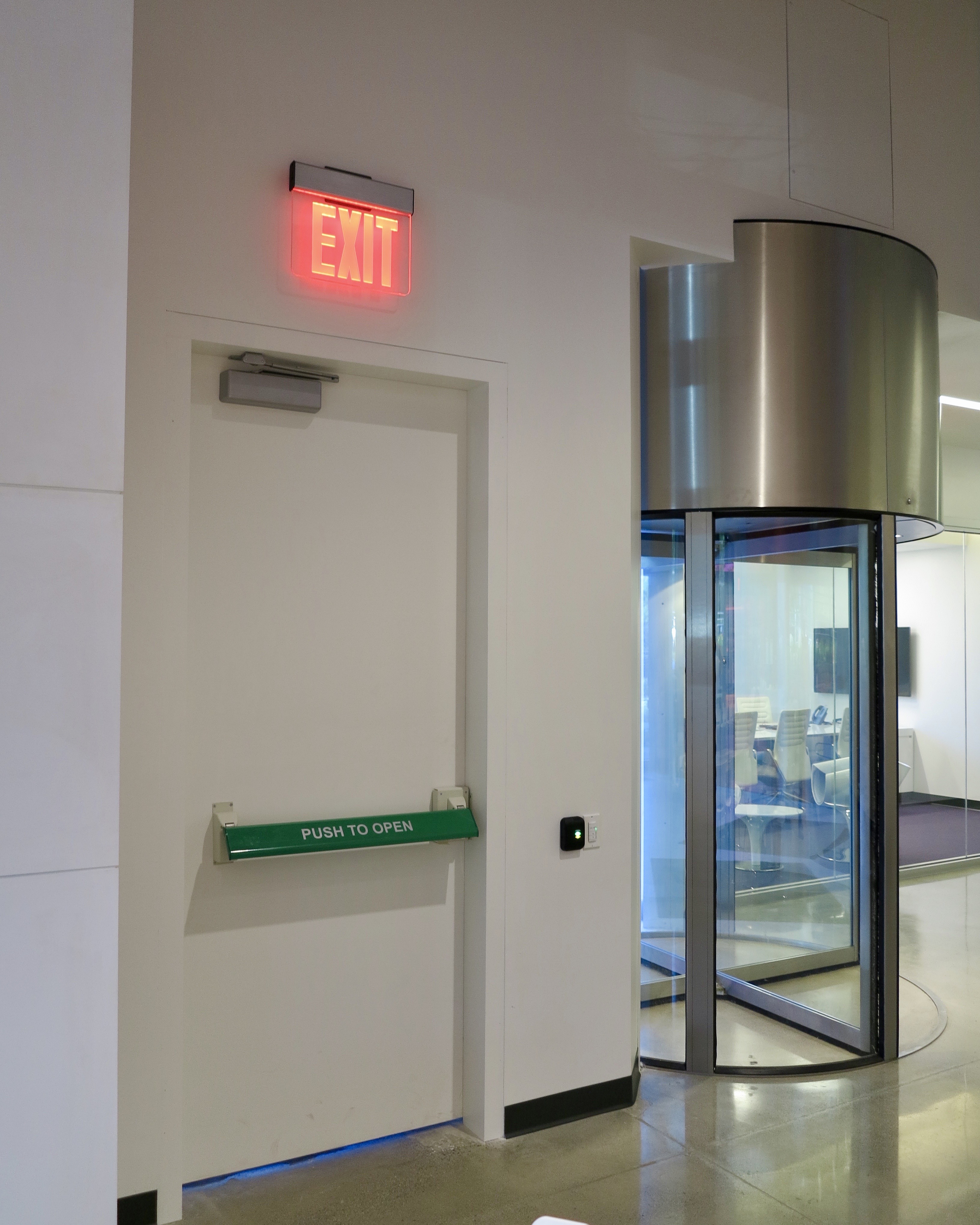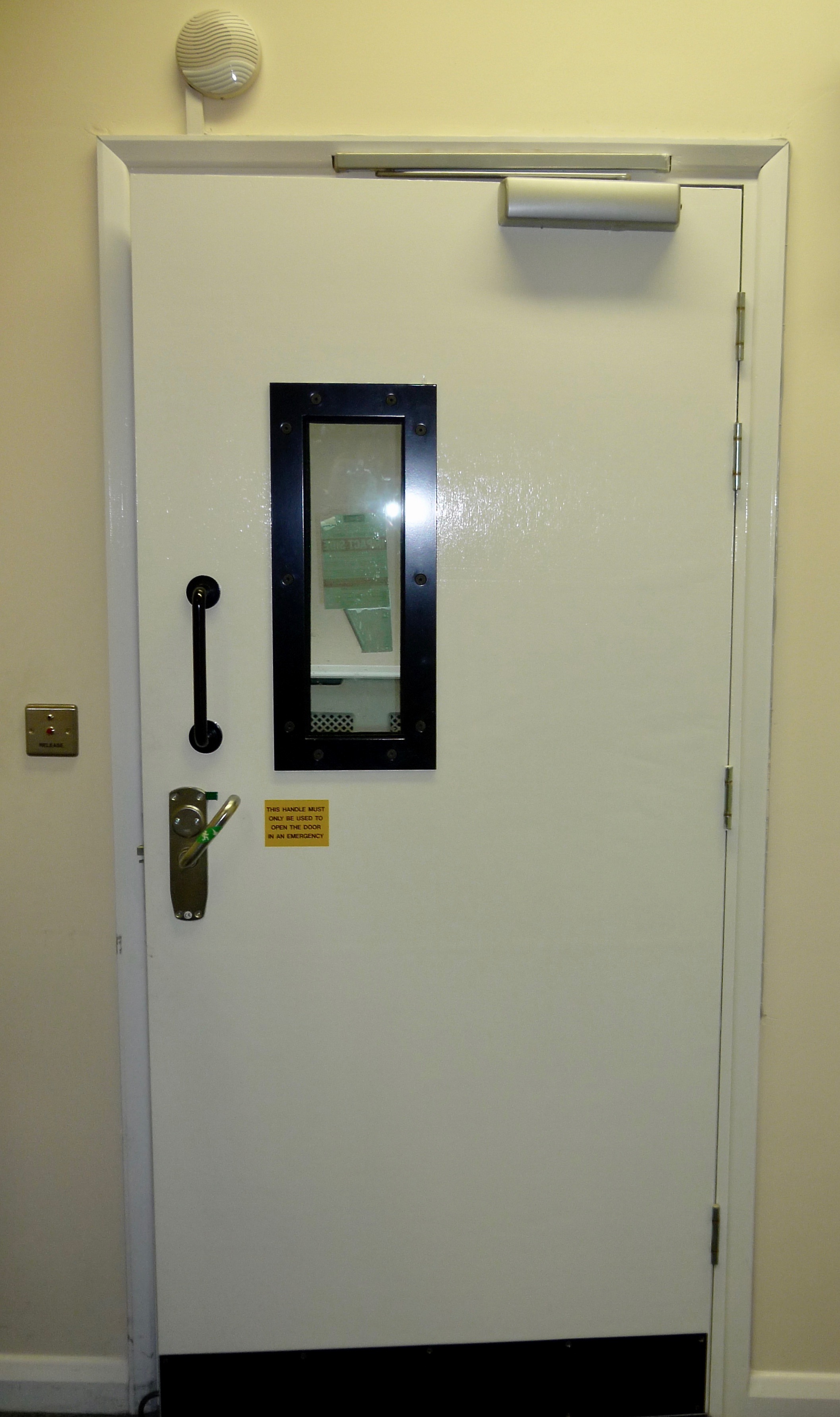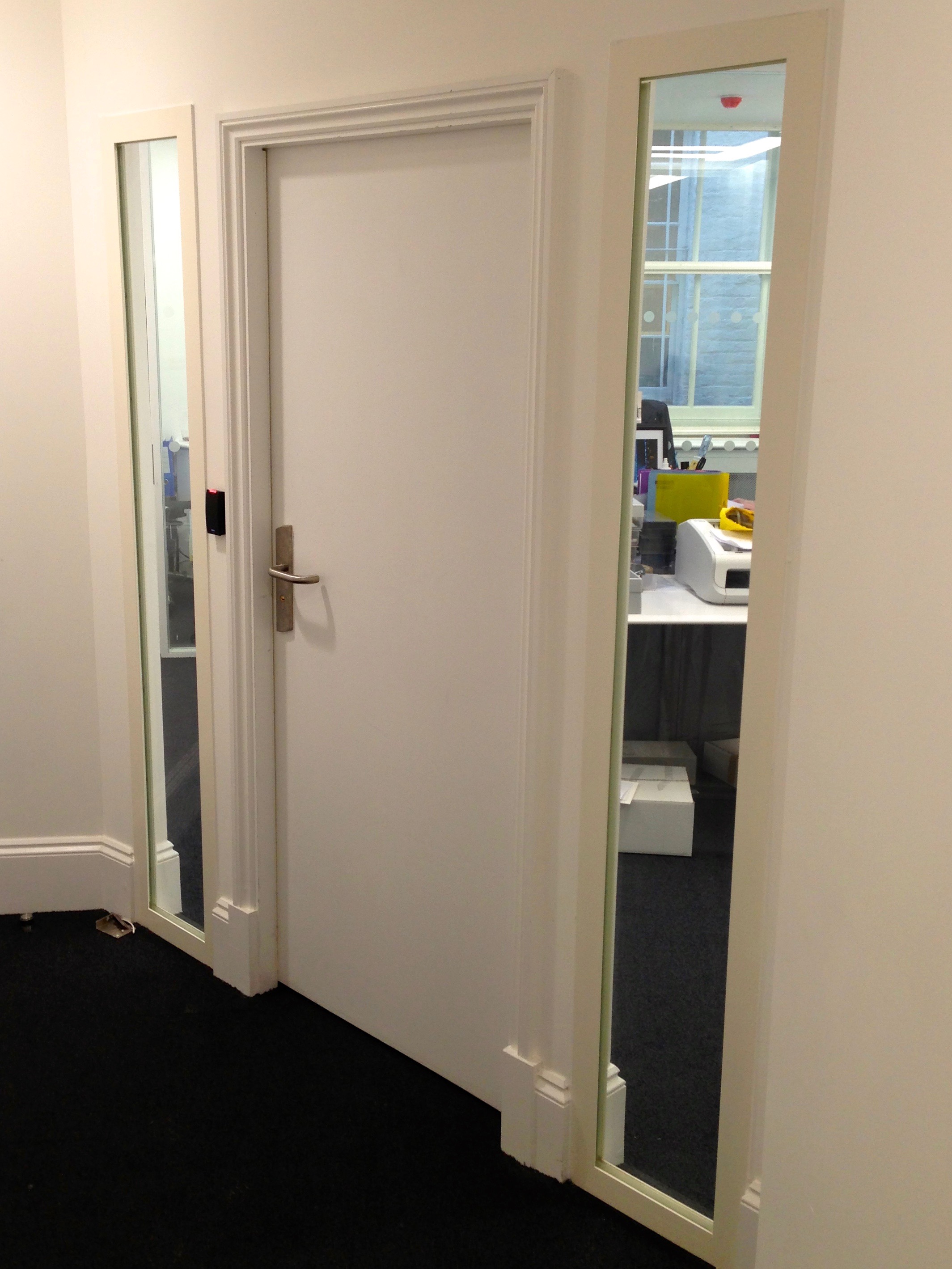 Heritage Doors
Architectural Armour are also able to offer Classic Heritage Doors, manufactured from timber with a traditional, aesthetic design whilst still providing the addedd level of security. With doors available in EN1522/3 FB2, EN1522/3 FB4 and EN1522/3 FB6 we are able to accommodate a number of specifications when considering locks and standard of resistance. Contact us to find out more, or click through to the relevant standard for more information.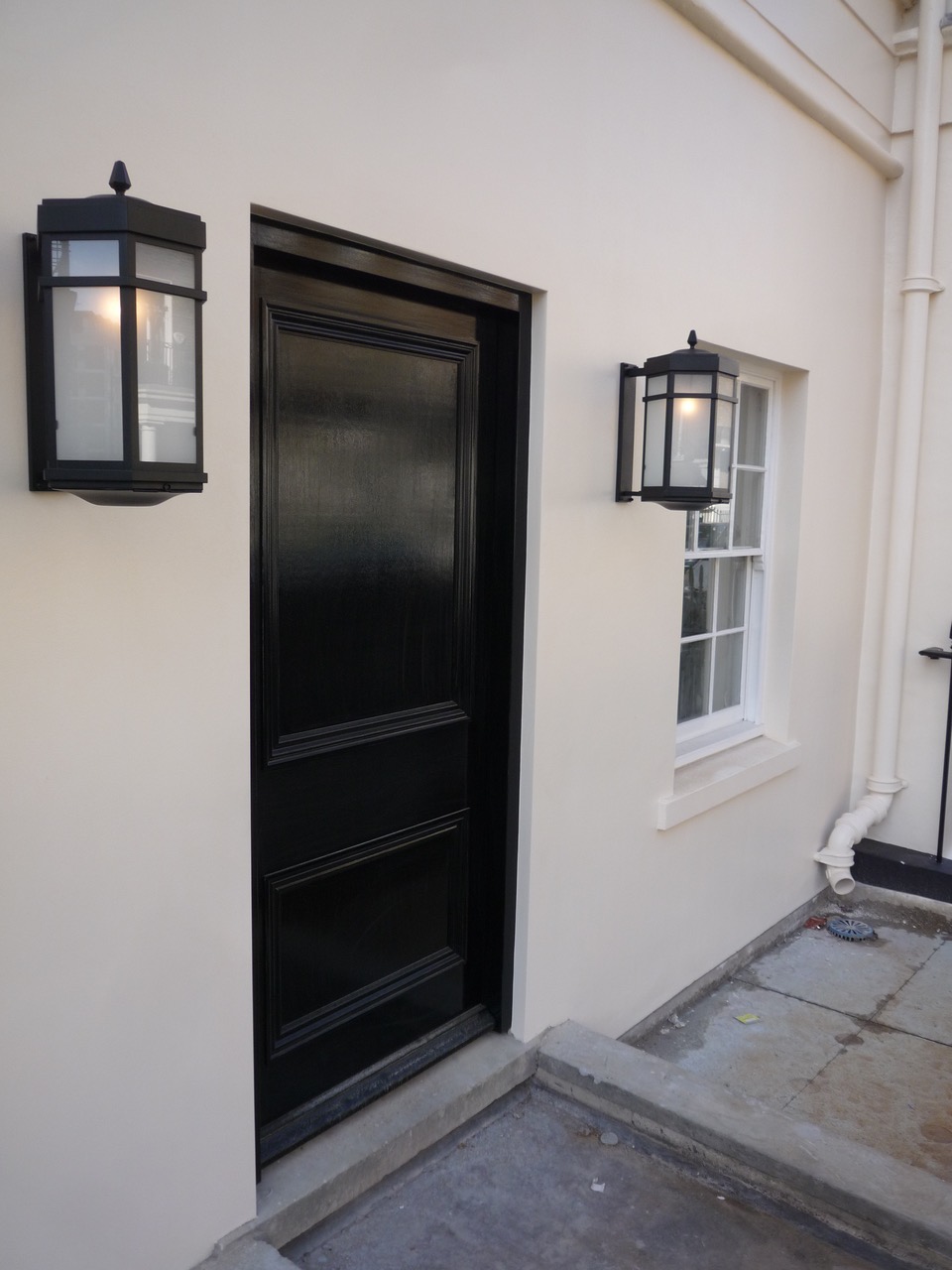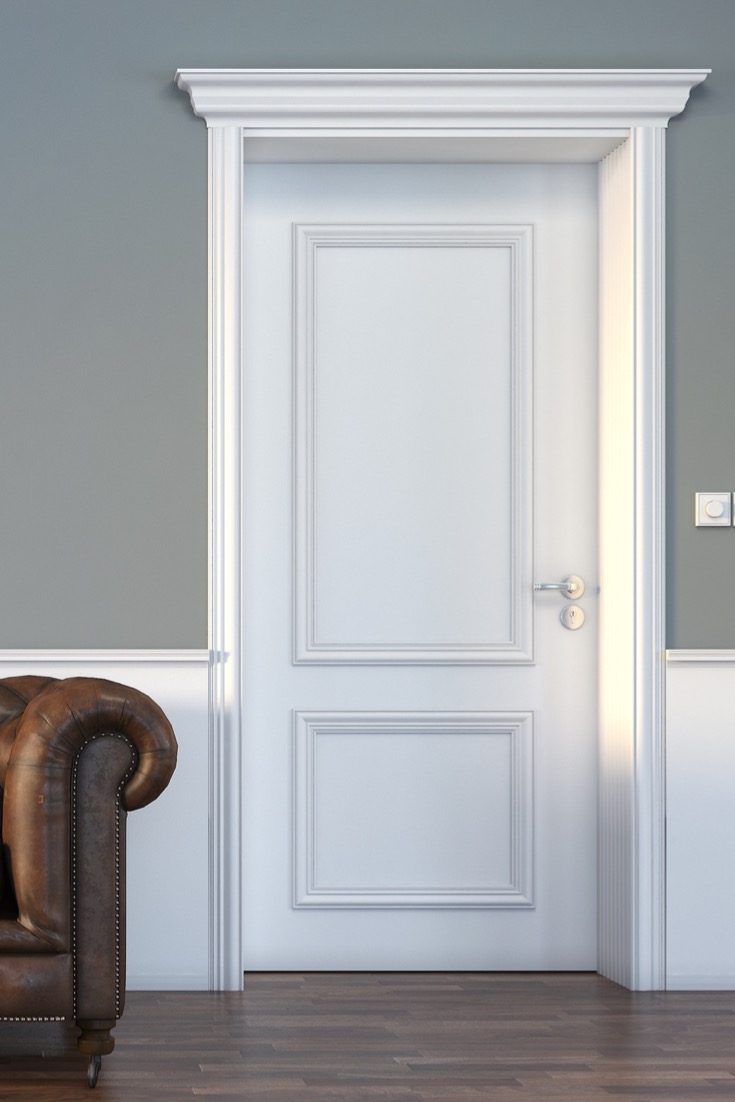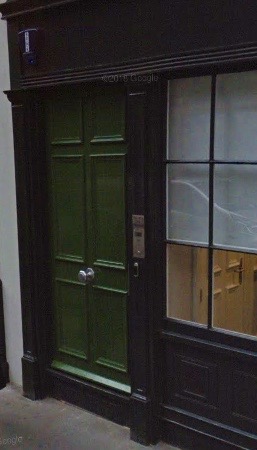 Glazed Doors
Half glazed or fully glazed, single double or leaf and a half we can manufacture bullet resistant doors to meet your needs from EN1522 FB2 with EN 1063 BR2 glass to stop 9mm handgun rounds to EN1522/3 FB6 glazed with EN1063 BR6 to stop NATO rifle rounds.
Standard specifications may look something like this:
Description: Glazed doors; half glazed or fully glazed EN1522/3 FB4
System Performance:
Frame: Bullet Resistant to EN1522/3 FB4
Glazing: Bullet Resistant to EN1063 BR4
Profile System: Jansen Steel Economy 60
System Manufacturer: Architectural Armour
Door-set:
Type: Single or Double Leaf
Locking: Manual or Access Control options available
Finish: Polyester Powder Coated to Standard RAL Colour.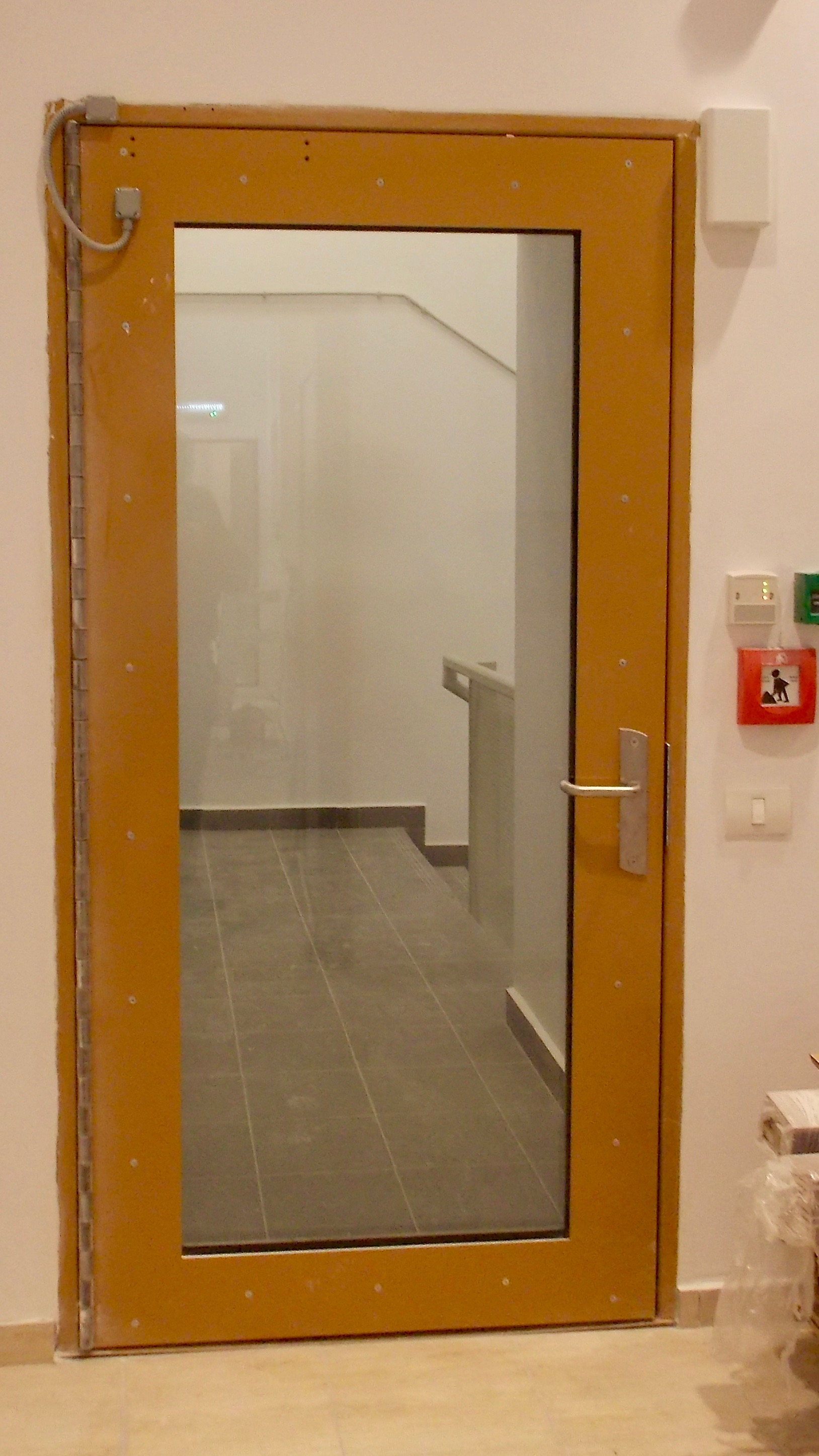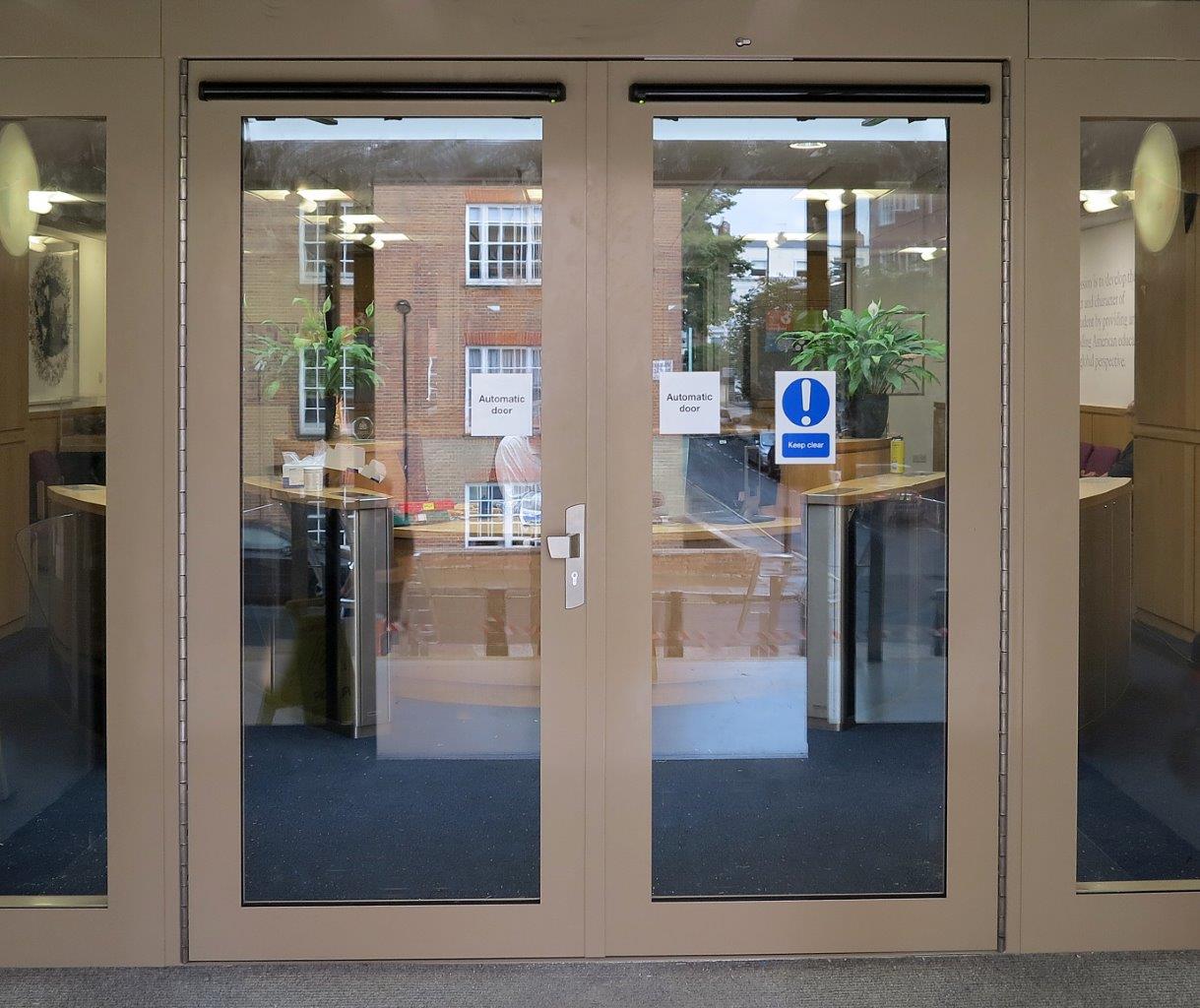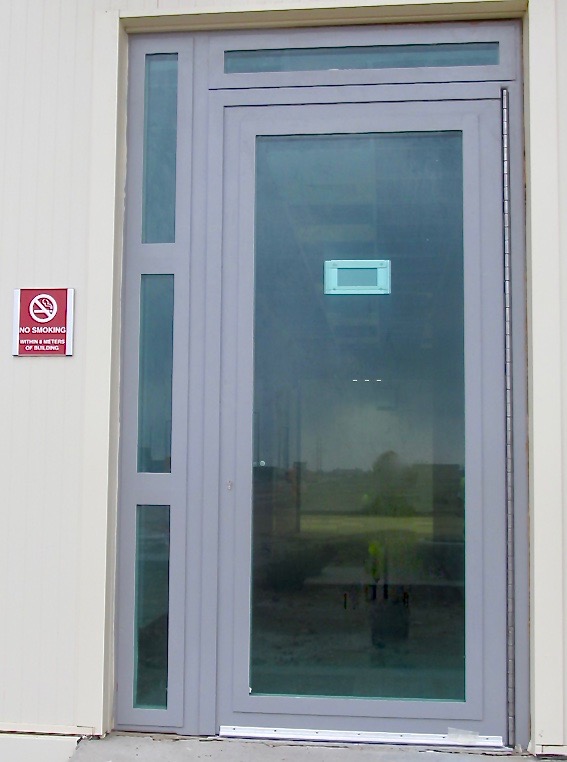 Steel Doors
Steel Ballistic doors are more durable and can perform better than glass or timber in hostile environments. Available to meet both handgun and rifle specifications Architectural Armour utilise the latest manufacturing techniques, after 3D modelling we laser cut components, fold and shape them on CNC presses to achieve greater accuracy to ensure all components fit together for the welders to join them together. With the choice to site the ballistic steel within the door skins the in house powder coating facility can produce a great finish to each door set. We offer Ballistic Steel Doors in the below EN 1522/3 specification.
Please click through for more information and data sheets.
EN 1522 FB2,

9mm Luger
EN1522 FB3,

.357 Magnum
EN1522 FB4 ,

.44 Magnum
EN1522 FB5,

5.56 x 45mm Rifle
EN1522 FB6

7.62 x 51mm Rifle

7.62 (308 Winchester) Rifle
EN1522 FB7

7.62 x 51mm Rifle AP
EN1522 FSG

12/70 Solid Slug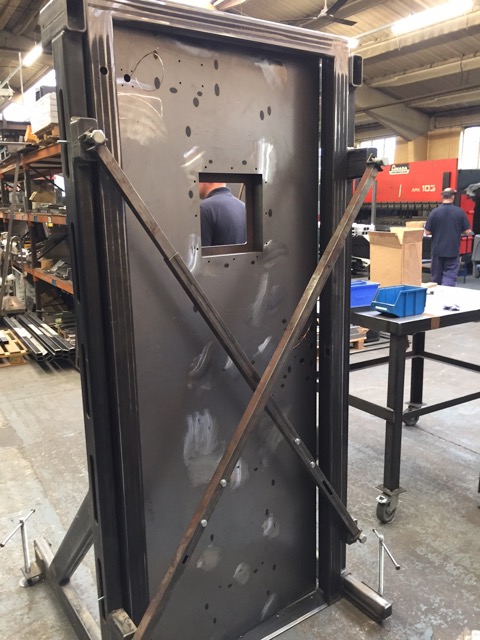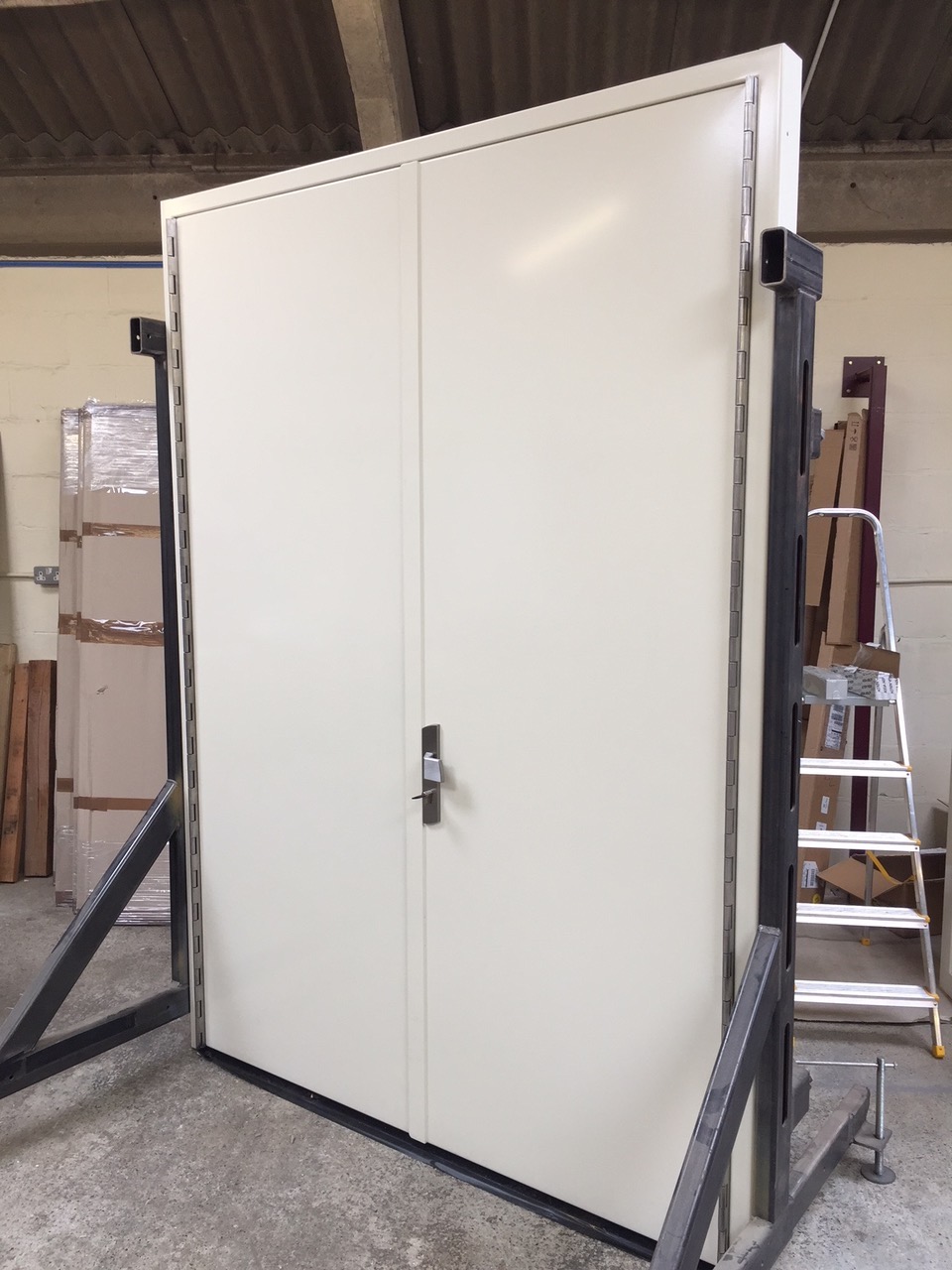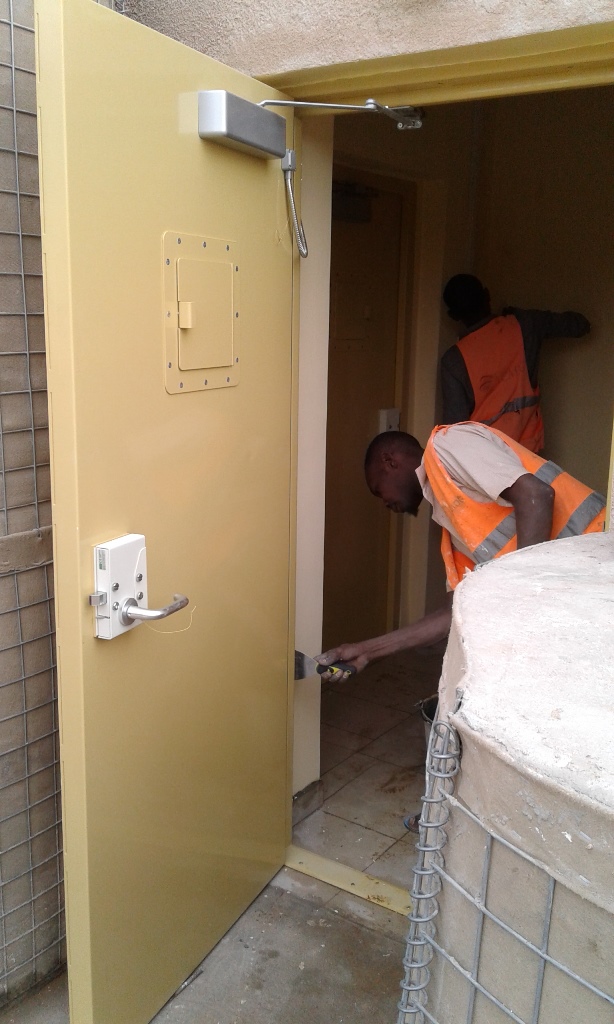 Testing
EN 1522/3 certified doors are tested with basic panel shots and require additional multiple shots to hinges, frame, rebates and cylinders. As seen from the image over 20 shots are administered to the frames to ensure it achieves the ballistic criteria. Whilst our doors are not UL 752 listed, many have been tested in the UK to meet the ballistic requirements of the standard. Within the testing parameters we include shots from 7.62 x 39mm AK47 rounds due to their worldwide proliferation.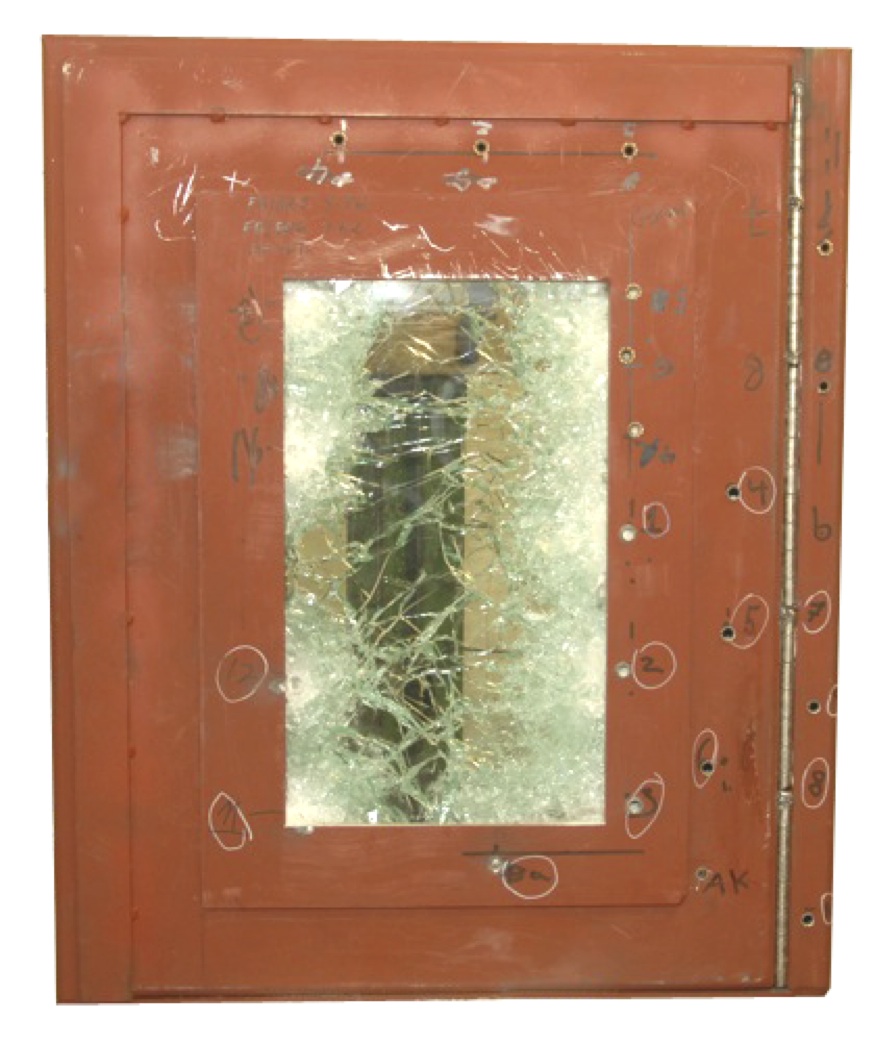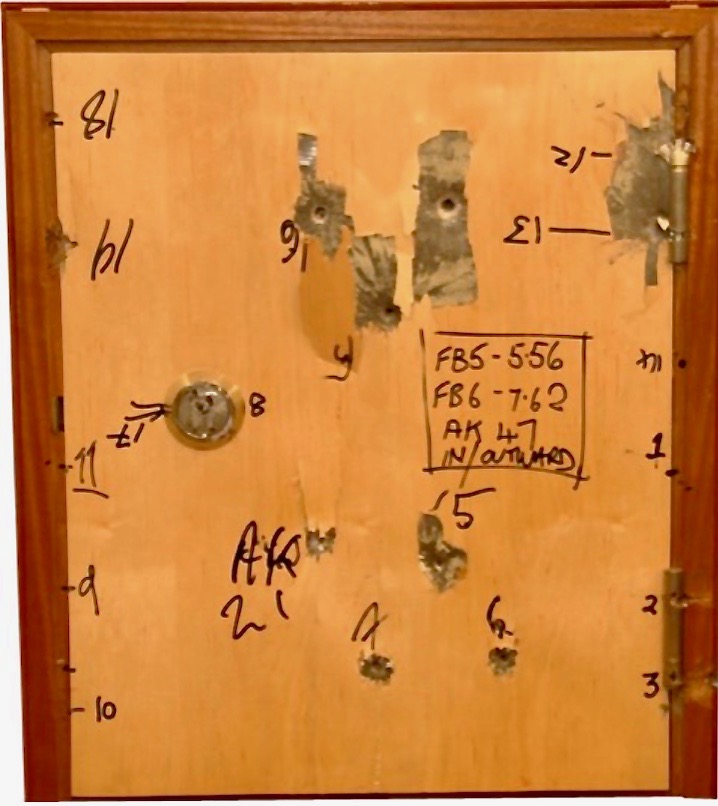 Export Crating
Every year a large number of our doors are shipped or air freighted worldwide for either our customers or for our operatives to install. By carefully wrapping and individually crating each door these heavy doorstep arrived site in the same condition they left the factory. Our security doors have been freighted to Europe, Africa, America, Middle East and Asia.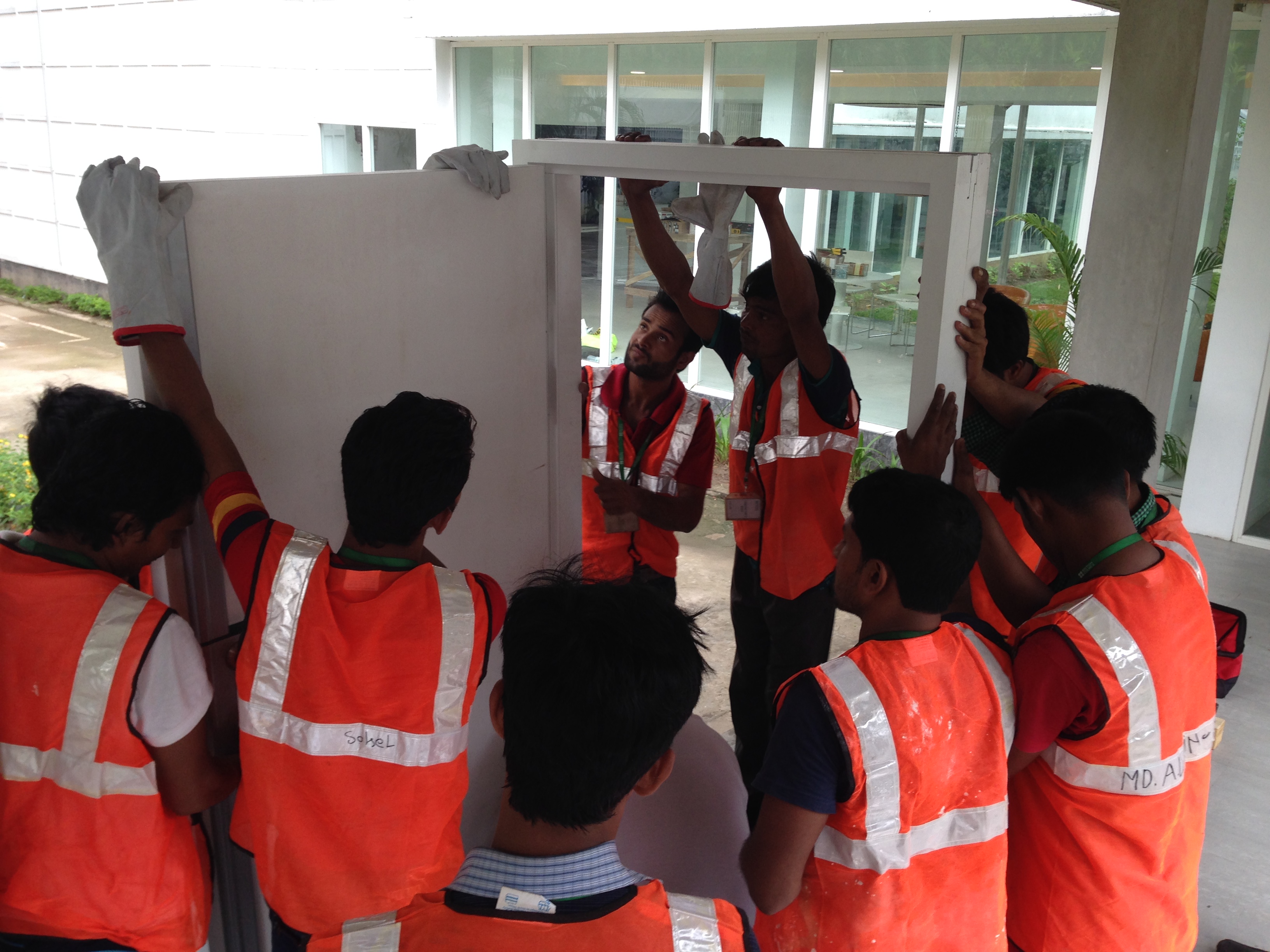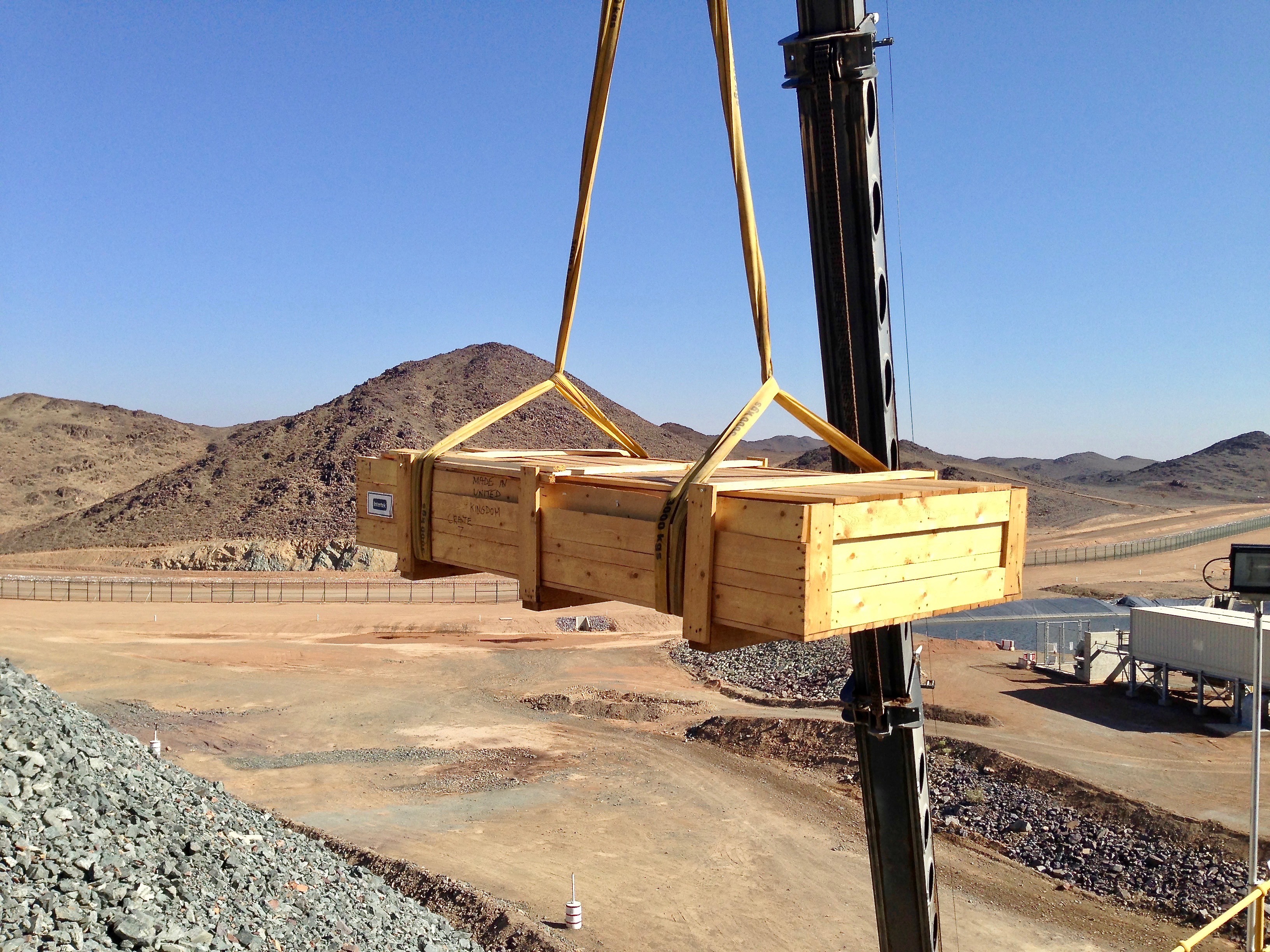 Bullet Resistant Vision Panels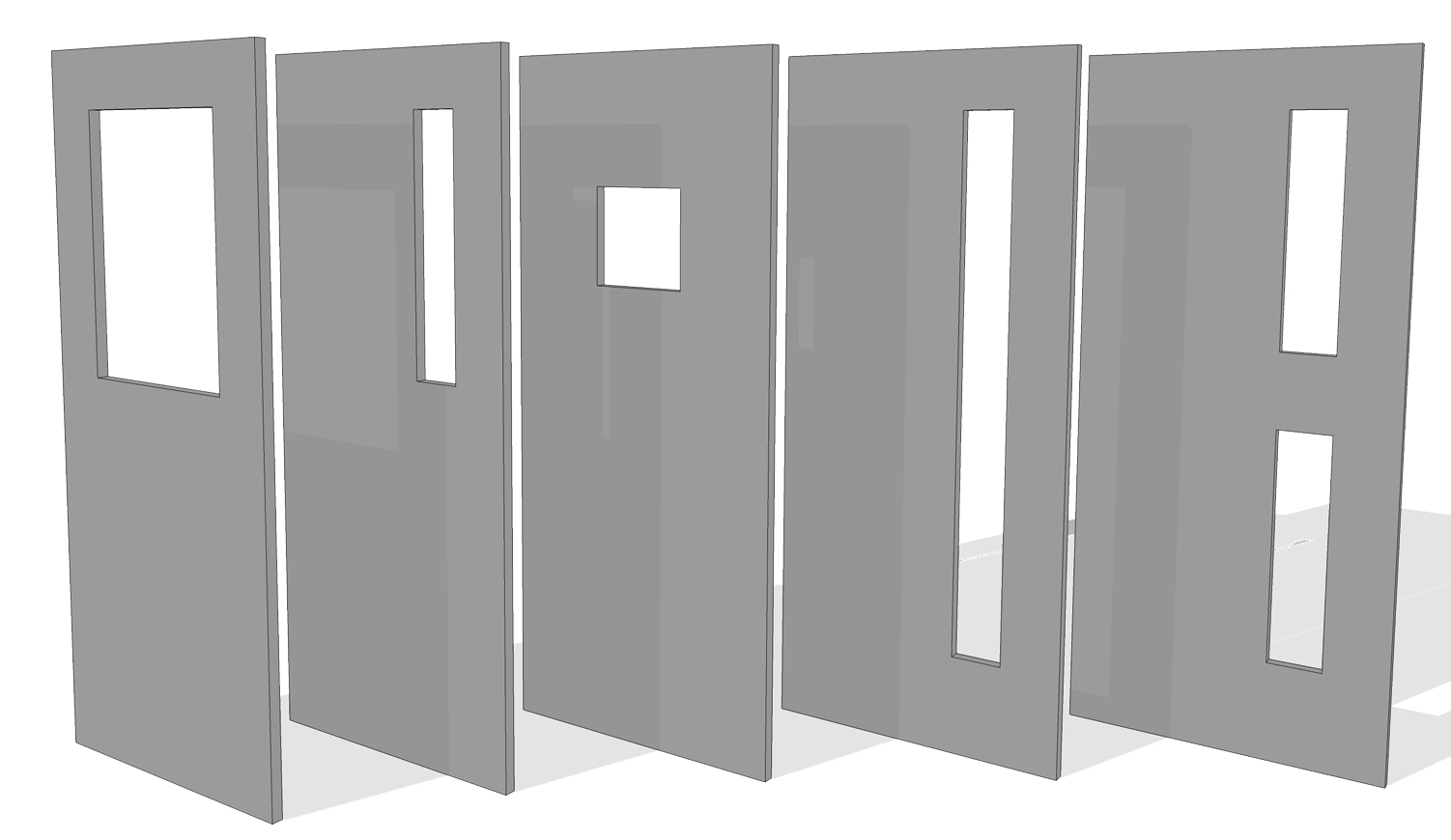 Where there is a need to have clear vision through the door we can supply bullet resistant Vision Panels to match the ballistic integrity of the door, any size of configuration is possible, here we show the most popular designs.
For doors that still require one way vision we have our Bullet Resistant Door Viewer, which has been independently tested and certified to be compatible with:
EN 1063 BR3 to BR7 and NIJ 0108.01 II, NIJ 0108.1 III and IIIA.
Ballistic Door & Lock Configurations
Ballistic door sets are available in a range of sizes and locking options, from single doors with either integral or surface mounted locks to leaf and a half to double leaf doorsets, with or without vision panels.
As an independent door manufacturer we are able to source the best access controlled locking or panic exit devices to meet your specific requirements.
Architectural Armour offer a range of bullet resistant products to different standards, please click the relevant link below to find out more;
Other Security Doors
Blast Resistant Doors Steel manufactured doors offering blast protection to buildings
Attack/Intruder Resistant Doors LPS1175 rated doors for multi-purposes. Manufactured bespoke to customers requirements.
Security Fire Doors A combination of fire protection and security rated doors made to measure.
Bullet Resistant Door Viewer A full range of bulletproof / Resistant Door Viewers / Peepholes / Spyholes BR4 to BR6
Bullet Resistant/Ballistic Products
Stock items
Bullet Boards A selection of ballistic grade walling sheets
Ballistic Technical Specifications
EN1063 Glass in Building - Security Glazing - Testing and Classification of Resistance Against Bullet Attack
UL752 Standard for Bullet-Resisting Equipment
BS5051 Bullet-resistant glazing - Part 1: for interior use- Part 2: for Exterior use
NIJ 0108.01 US National Institute of Justice Standard-Test and Certification for Ballistic Resistant Materials
EN1522/3 Windows, doors, shutters and blinds - Bullet resistance - Requirements and classification /Test method