Armoured Steel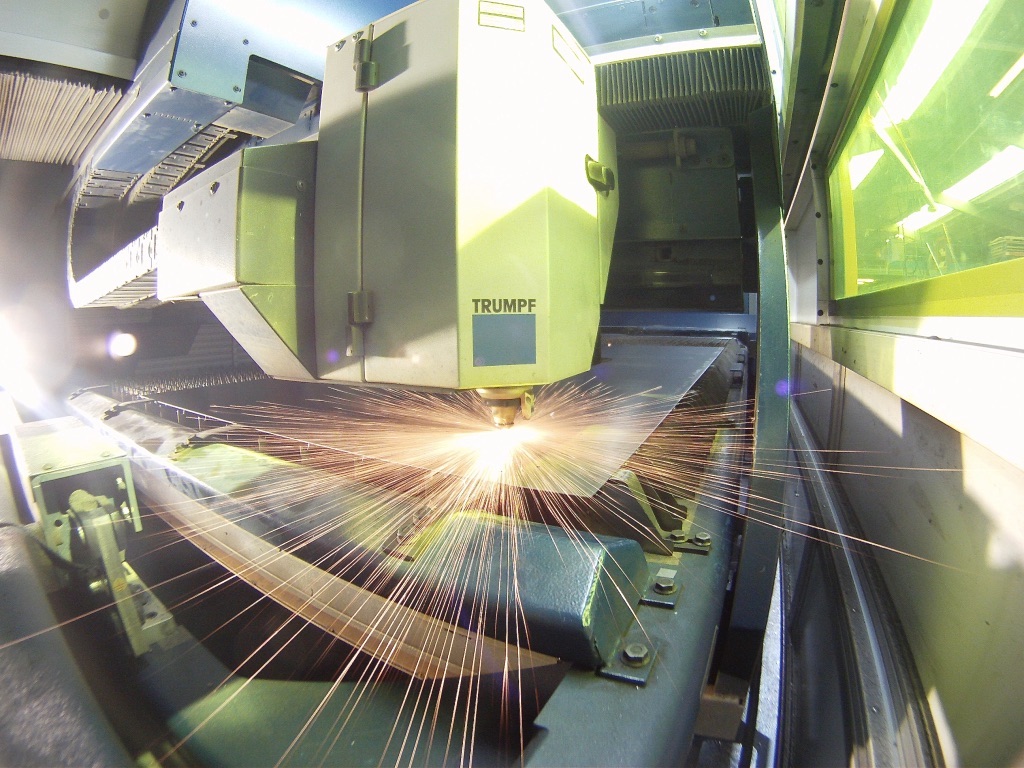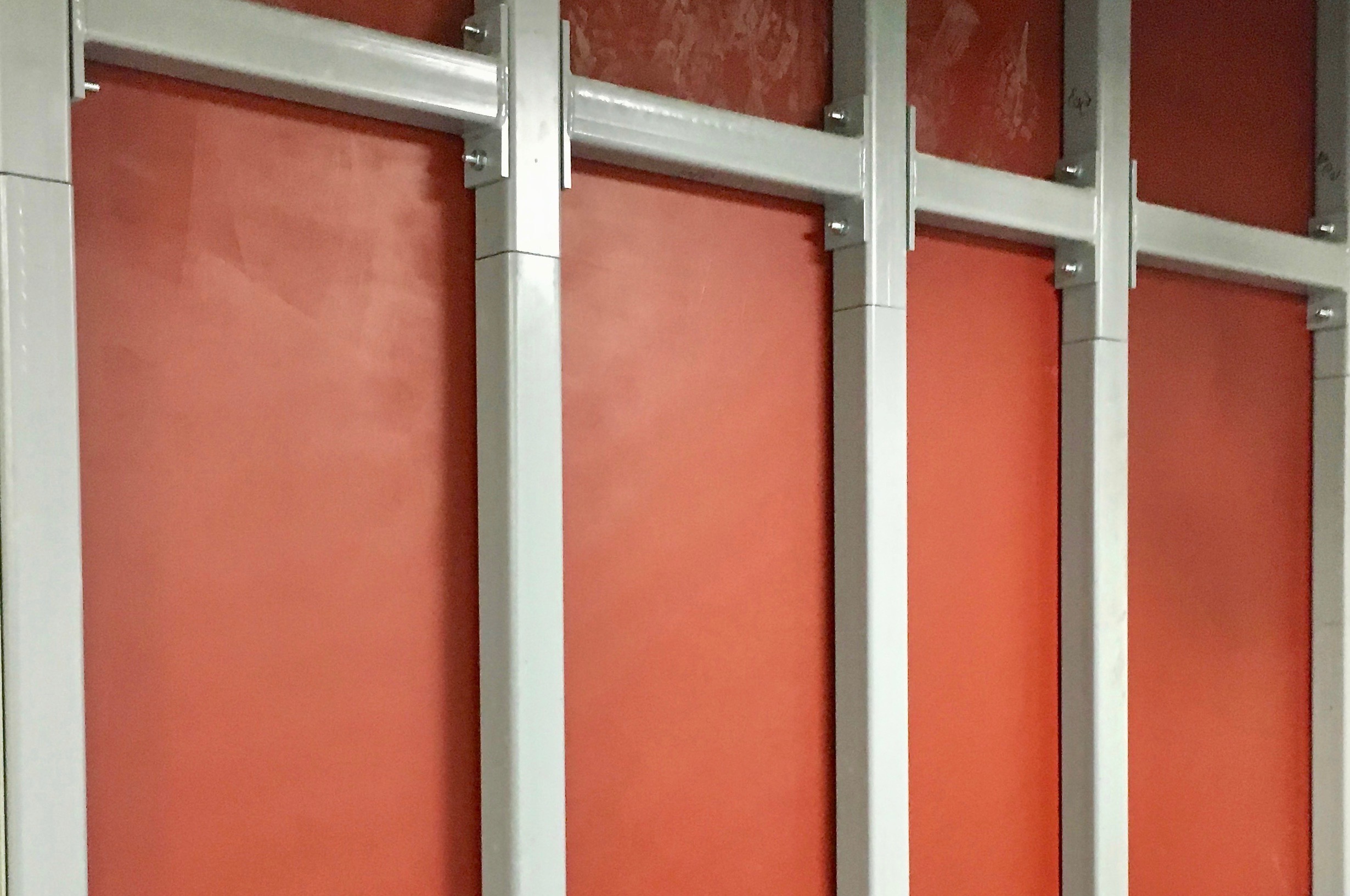 Bullet Resistant Steel Walls
Ballistic steel's multi hit capacity make it an ideal product for bullet resistant walls, with a 6.5mm thickness capable of stopping EN 1522 FB5 and FB6 (NATO 5.56 x 45 and NATO 7.62 x 51). Unlike our bullet boards the steel does require a substantial sub frame, carefully measurements and pre planning so all working to the steel can be carried out off site. Architectural Armour offer ballistic grade steel as a stand alone product or incorporated into our own products.

Blast and Fragmentation
Ballistic grade steel can be incorporated into a blast wall design and in addition to blast pressure can offer protection agains fragmentation.
Ballistic Steel Properties
Ballistic steel is manufactured using advanced metallurgical processes to ensure the steel composition gives exactly the characteristics required to provide maximum protection. The ballistic steel we utilise within our door cores and walls has a hardness rating of 480-540 Brinnel and a yield strength of of 1250 MPa. and tensile strength of 1600 MPa. These characteristics give it a greater multi hit capacity than other architectural armour. Used in military vehicles, cash in transit to armoured personnel carriers, ballistic steel has been tested many times over.
Advantages over Structural Steel
As you increase the hardness of a steel plate you get improved ballistic protection for the same thickness of stee, e.g. depending on which normal structural steel you use it may require 15mm plate to stop a NATO rifle round using a high hard steel this is likely to be reduced to 6.5mm. In addition to the reduction in thickness there is a considerable saving in weight, in this case from 118 kgm2 to 52kgm2 a reduction of over 50%.
Complexities of High Hard Steel
Typically ballistic grade steel is 500HN (brinnel hardness) where as a structural steel may only be half of that. The increased hardness comes at a cost, the ease of ability to fold, weld and cut decrease with the increased ballistic steel capabilities. It's almost impossible to drill with HSS or Cobalt drills so all fixing holes and cutting to size has to be performed in the factory either on our laser machine or a water jet.
Architectural Armour normally use high hard steel for the following rifle specifications, especially in doors where there is a need to keep weight to a minimum
EN 1522/3 FB5 5.56 x 45 NATO
EN 1522/3 FB6 7.62 x 51 NATO
NIJ 0108.01 Level III
NIJ 0108.01 Level IV
Using Structural Steel for Ballistics
Not all ballistic steel is high hard steel, for lower calibre weapons it is sometimes advantageous to utilise standard steel products, especially where the need for weight saving is not essential. However it is very important to use the correct structural steel as not all similar sized sections have the same properties.
A note of caution from John Milner
I am often approached by security consultants working overseas who have specified to local contractors a thickness of steel plate which is known to offer protection against a certain calibre of weapon. Only to test a piece and find the bullets pass through, whilst in some cases this could be explained by the use of a very low grade structural steel it seems there are other factors at play.
I was returning from a survey, sat in an airport of a south east Asian country and got talking with the only other European in departures. He explained he was a regular visitor and that his job was to "move on" steel from European mills that had been rejected as they had not met the standards explained below. His knowledge of steel was greater than my own, and when quizzed about the above test failures he explained why it was possible. As we waited he informed me of how extensive the trade in this rejected steel was, knowing that it would likely be utilised in structural uses when not fit for purpose. I list below the grades of steel we use for ballistic purposes
Why all mild steel plate and sections are not the same regardless of similar thickness.
In Europe, structural steel must comply with the European Standard EN 10025, which is governed by the European Committee for Iron and Steel Standardisation (ECISS), a subset of the European Committee for Standardisation (CEN). Structural steel is a standard construction material made from specific grades of steel and formed in a range of industry-standard cross-sectional shapes (or 'Sections'). Structural steel grades are designed with specific chemical compositions and mechanical properties formulated for particular applications.
There are many examples of European grades of structural steel – S235, S275, and S355, are three common structural steel grades used in all manner of construction projects across the EU.
In line with the European Standard classifications, structural steels must be referenced using standard symbols including but not limited to 'S' denotes the fact that it is structural steel, this is followed a 3 digit number from which you can determine the yield and tensile strength. Further letters denote 'J2', 'K2', 'JR', and 'JO' all demonstrate the material toughness in relation to the Charpy impact or 'V' notch test methodology. In most countries structural steel is regulated and must meet a minimum specific criterion for shape, size, chemical composition and strength.
EU and US Equivalent Grades
EU S235 US A283C
EU S275 US A570Gr40
EU S355 US A572Gr50
Mechanical Properties of Structural Steel - S235, S275, S355
The mechanical properties of structural steel are fundamental to its classification and application. Even though chemical composition is a dominant factor in determining the mechanical properties of steel, it is also very important to understand the minimum standards for the mechanical properties or performance characteristics, such as yield strength and tensile strength, which are described in more detail below.
Yield Strength
The yield strength of structural steel measures the minimum force required to create a permanent deformation in the steel. The naming convention used in European Standard EN10025 refers to the minimum yield strength of the steel grade tested at 16mm thick.
| | | |
| --- | --- | --- |
| S235 | 33 000 | 235 N/mm2 |
| S275 | 36 000 | 275 N/mm2 |
| S355 | 50 000 | 355 N/mm2 |
Tensile Strength
The Tensile Strength of structural steel relates to the point at which permanent deformation occurs when the material is pulled or stretched laterally along its length. Below are the different tensile strengths at Nom thickness between 3mm and 16mm.
| | |
| --- | --- |
| S235 | 360 – 510 MPa |
| S275 | 370 – 530 MPa |
| S355 | 470 – 630 MPa |
Levels of Bullet Resistance
Bullet Resistant Boards are manufactured in varying thicknesses to conform to a required level off bullet resistance, there are a variety of International standards but here we list the EU EN1063 standard and corresponding thicknesses.
Handgun Specifications
EN 1063 BR2 and BS 5051 G0, equivalent to NIJ 0108.01 IIA
EN 1063 BR4 and BS 5051 G2, equivalent to NIJ 0108.01 IIIA
Rifle Specifications
EN 1063 BR4+ 7.62 x 39mm (Kalashnikov AK47)
EN 1063 BR6 and BS 5051 R2, 7.62 x 51mm Nato *
EN 1063 BR5/BR6 and BS 5051 R1 and R2, 5.56 x 45mm Nato, equivalent to NIJ 0108.01 III
Shotgun Specifications
EN 1063 SG2 and BS 5051 G2S86
Architectural Armour offer a range of blast products to different standards, please click the relevant link below to find out more;
Bullet Resistant/Ballistic Products
Stock items
Bullet Boards A selection of ballistic grade walling sheets
Bullet Resistant Transaction Window Exterior / Interior Bullet Resistant Window with Electronic Speech , Ticket Window
Night Pay Window / Hatch A flat fronted Transaction Window with opening drawer, typically uses Petrol Stations and Pharmacies
Bullet Resistant Door Viewer A full range of bulletproof / Resistant Door Viewers / Peepholes / Spyholes BR4 to BR6
BR6 Guard House Transaction Window Flat fronted Ballistic Window with opening drawer for document transfer.
All of the above can also be manufactured in bespoke sizes.
Bespoke Bullet Resistant/Ballistic Products
Bullet Resistant Glass Bulletpproof / Resistant Armoured glass to resist from handguns to rifles
Ballistic and Blast Guard Houses Modular New Build or Upgrading existing. EN1522/3 FB2 to FB7 , NIJ 0108.01 LII to IV UL 752
Armoured Shipping Containers Converted & Armoured New Containers to provide ballistic refuge in case of attack
Panic Rooms Modular or Certified wall, Window and Doors
Security Counters and Screens Physical, Ballistic or Blast Resistant Counters for any application to keep staff secure
Ballistic Vents/Louvres Bespoke products designed to allow passage of air whilst offering bullet and blast protection
Bullet Resistant Windows A range of ballistic rated windows manufactured to quality standard ISO 9001.
Bullet Resistant Doors A range of fully tested and certified ballistic single and double doors.
Ballistic Technical Specifications
EN 1063 Glass in Building - Security Glazing - Testing and Classification of Resistance Against Bullet Attack
UL 752 Standard for Bullet-Resisting Equipment
BS 5051 Bullet-resistant glazing - Part 1: for interior use- Part 2: for Exterior use
NIJ 0108.01 US National Institute of Justice Standard-Test and Certification for Ballistic Resistant Materials
EN 1522/3 Windows, doors, shutters and blinds - Bullet resistance - Requirements and classification /Test method