Outer Dimensions W x H x D: 490mm x 220mm x 648mm
Inner Clearance W x H x D: 370mm x 109mm x 299mm
To avoid excessive loading of the cover frame, the transfer tray must be supported by a steel tube substructure or something similar (to be provided by the customer).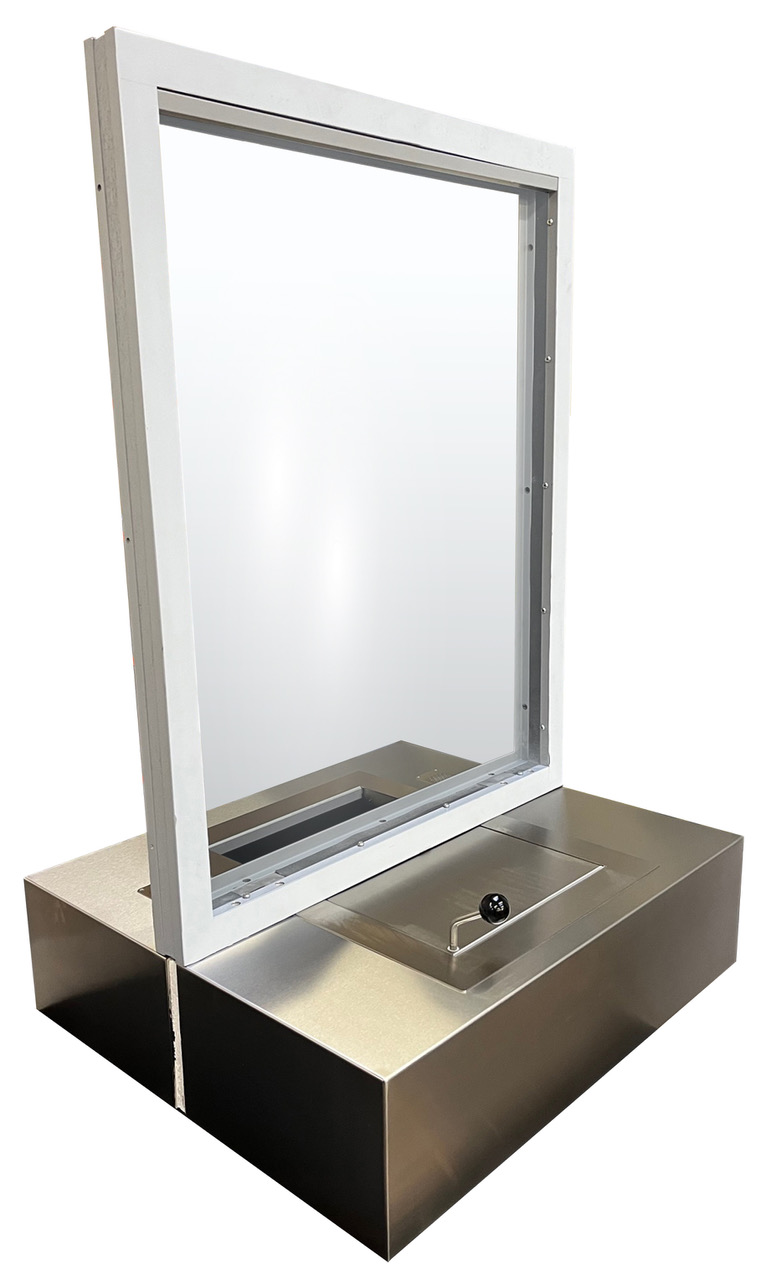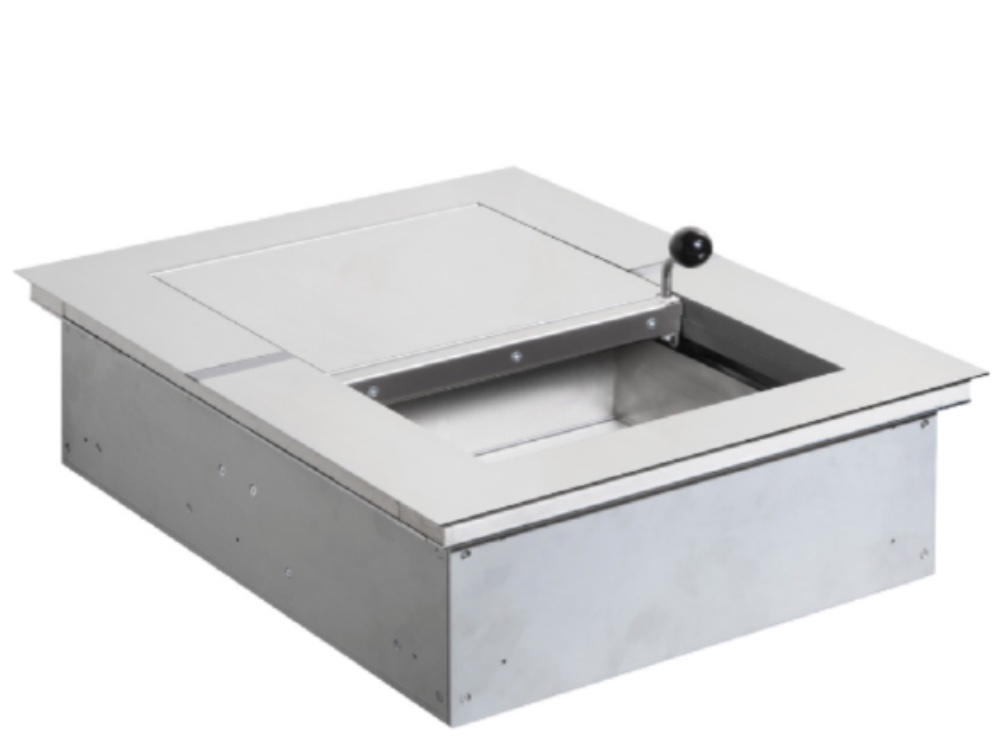 Fire Rated Tray - EI90 Front Opening Transaction Drawer
In Stock - Ready for immediate delivery
Please contact us on +44(0) 1981 257000 or mailto:info@architecturalarmour.com to discuss your project in more detail.
We have 2 options on the front opening transaction tray designed to offer a flush, built-in finish to a counter/screen. Built into the front or within a partition wall. Suitable for indoor uses. The 2 trays allow for installation into wall thicknesses up to either 175mm or 330mm.
Please specify your wall thickness when contacting our sales offer for a quotation.
Operated manually, the tray and inner cover plate are interlocked guaranteeing bullet resistance and preventing unauthorized infiltration and draughts. Manufactured from solid lacquered steel. The front cover, inner cover as well as draught slide are lacquered in RAL 9006 (white aluminium) as standard.
The tray suitable for wall thicknesses up to 330mm is also available in bullet resistant models, ranging from EN1522/3 FB4 to EN1522/3 FB7 in addition to the fire rated element.
EI90 Front Opening Tray - Suitable for wall thicknesses up to 175mm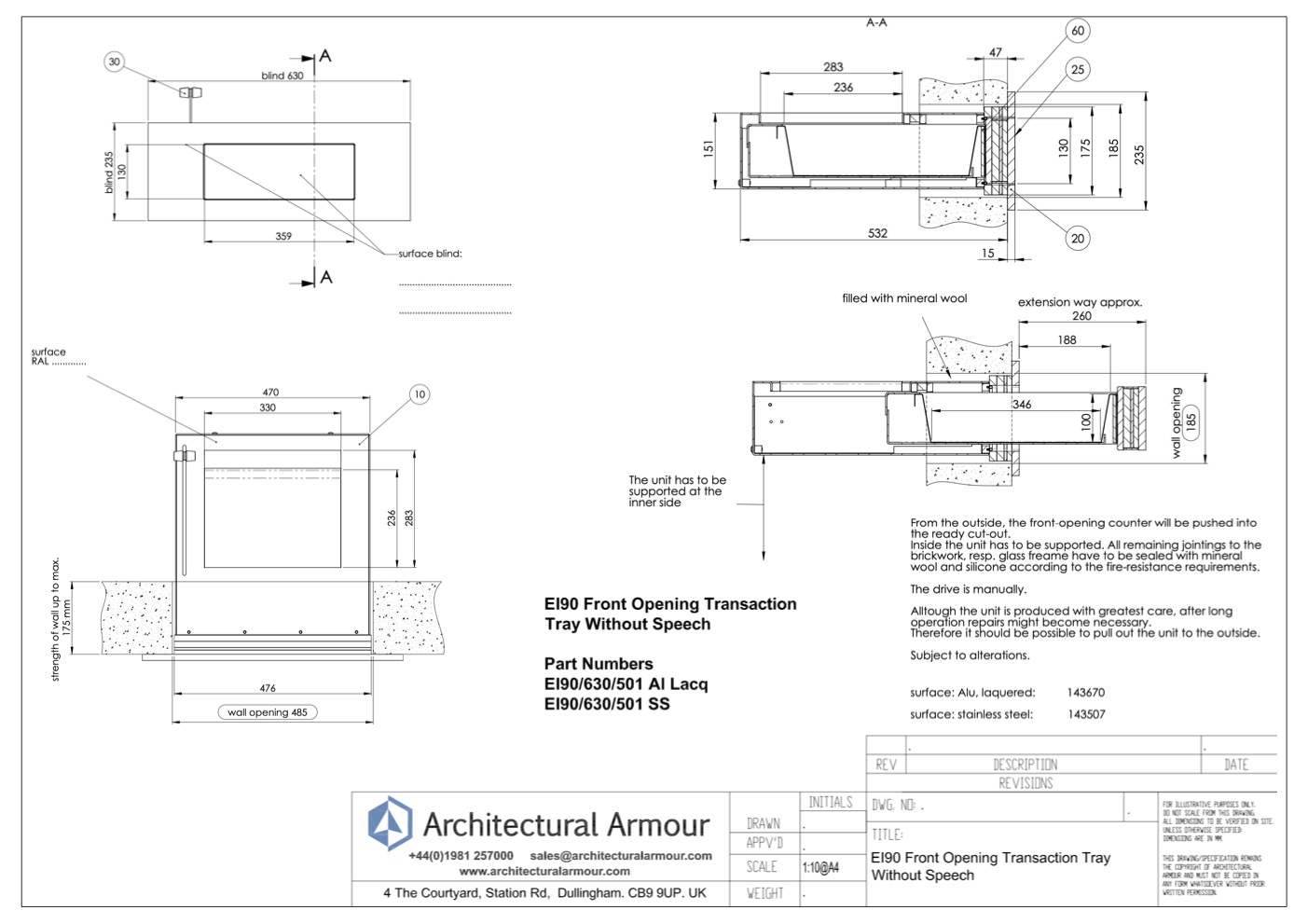 EI90 Front Opening Tray - Suitable for wall thicknesses up to 330mm