Attack/Intruder Resistant Windows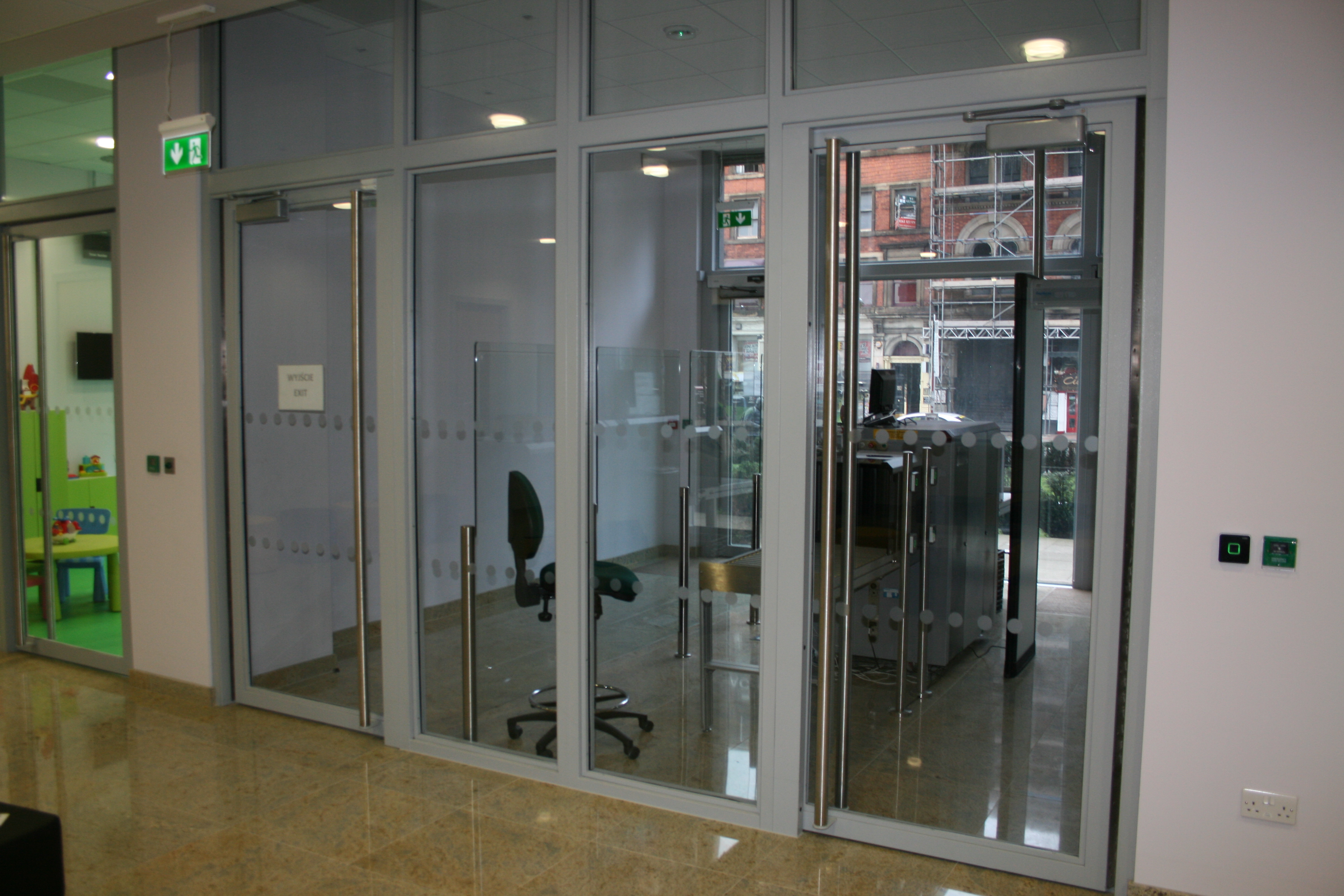 Alongside our Bullet Resistant products, Architectural Armour manufacture physical attack resistant windows glazed with a choice of attack glass products. In addition to secondary glazing applications security glass can be incorporated into double glazed units for thermal efficiency enabling us to offer primary glazing to meet planning and building control requirements.
Architectural Armour bespoke a wide variety of attack resistant windows, if you have any questions about your requirements, please feel free to email mailto:info@architecturalarmour.com or call us on +44(0)1981 257000.
Frames
Framing can be timber, stainless steel or painted aluminium or steel, in fixed or opening variants all manufactured to retain the glass during an attack.
Glazing
The most popular choice is EN356 higher resistance level glazing, which is available in laminated glass and glass poly glass applications.
Higher Level P6B - P8B
The higher resistance level comprise a test using a hydraulically driven hammer and axe head, to replicate an actual attack. The 40mm sq hammer head weighing 2kg, is used first to shatter the glass with a minimum of 12 blows, then a 2kg axe head is used to break through the PVB/Poly interlayers also with a minimum of 12 blows the aim being to cut a 400mm sq hole.
The list below shows the glass we can supply, with attack level resistance ranging from 30 blows to 71 blows before a 400mm sq hole is achieved.
| | | | | |
| --- | --- | --- | --- | --- |
| | Sledgehammer & Axe Blows | Constructions Available | Glass Thickness (mm) | Weight per m2 (kg) |
| BS EN P6B | 30/50 | Glass/PVB | 15 | 46 |
| | | Glass/Poly/Glass | 10 | 23 |
| BS EN P7B | 51 | Glass/PVB | 28 | 67 |
| | | Glass/Poly/Glass | 16 | 33 |
| BS EN P8B | 71 | Glass/PVB | 26 | 57 |
| | | Glass/Poly/Glass | 18 | 35 |
Types of attack glass
There are 2 main types of laminated attack glass compositions
Glass/PVB/Glass
These laminated products are manufactured by sandwiching layers of polyvinyl butyral (PVB) between either float, heat strengthened or toughened glass dependent on application. The bonding process typically takes place in an autoclave where the heat and heat and pressure make the PVB interlayer become optically clear. The laminated glass behaves as a single unit and is normal in appearance to single pane glass. The PVB is strong and flexible bonding the glass layers to it even when distorted in an attack.
Attack rated glass may consist of any number or combinations of thicknesses of glass bonded into a single unit. Most common are
3 ply Glass/PVB/Glass (2 panes and 1 interlayer) e.g. 6.8mm 3mm/0.76PVB/3mm,
5 ply Glass/PVB/Glass/PVB/Glass (3 panes and 2 interlayers)
Glass/Polycarbonate/Glass
Glass polycarbonates utilise a layer of polycarbonate sheet centrally located between the outer panes of glass.
Strength
Polycarbonate is a clear thermoplastic that is strong and can resist repeated manual attack hence it is used for the manufacture of riot shields, safety helmets and more. The downsides of polycarbonate are that it scratches and is not resistant to some chemicals, by placing the polycarbonate between two panes of glass these problems can be removed.
Reduced thickness and weight
To achieve higher levels of attack resistant glass using the conventional Glass/PVB/Glass methods you have to increase the thickness and thus weights. Glass poly glass compositions are thinner and lighter and more attractive to many glaziers who wish to use them in existing shopfronts which may have traditionally had 11.5mm glazing.
Architectural Armour offer a range of attack resistant products to different standards, please click the relevant link below to find out more;
Manual Attack Resistant Stock Items
Night Pay Window / Hatch A flat fronted Transaction Window with opening drawer, typically uses Petrol Stations and Pharmacies
Attack Resistant Transaction Windows 2 types of versatile Physical Attack Ticket/Cashiers windows with Natural Speech Path for internal use
All of the above can also be manufactured in bespoke sizes.
Other Attack Resistant Products
Attack Resistant Glass Manual Attack resistant glass. Certified to EN356 or LPS 1270
Security Counters and Screens Physical, Ballistic or Blast Resistant Counters for any application to keep staff secure
Attack/Intruder Resistant Doors LPS1175 rated doors for multi-purposes. Manufactured bespoke to customers requirements.
Manual Attack Specifications
EN 1627 Pedestrian door-sets, windows, curtain walling, grilles and shutters - Burglar resistance - Requirements and classification
LPS 1270 Intruder Resistant Security Glazing - Requirements & Testing Procedures
LPS 1175 Requirements and testing procedures for the LPCB certification and listing of intruder resistant building components, strongpoints, security enclosures and free-standing barriers
EN 356 Glass in building - Security glazing - Testing and classification of resistance against manual attack.
LPS 1175 and 1270 Tool Categories Testing procedures for the LPCB approval