LPS 1270
Requirements & testing procedures for the LPCB approval & Listing of intruder resistant security glazing unit
Alongside the BS EN356 you have an alternative type of Security Glass, LPS1270. The standard for the glass runs alongside LPS 1175, and is referenced as LPS 1270. This glass has been tested against intruders that are more calculative and use specialised tools to gain entrance.
The tools used are categorised and time limits are given when the test is carried out, indicated by the table below.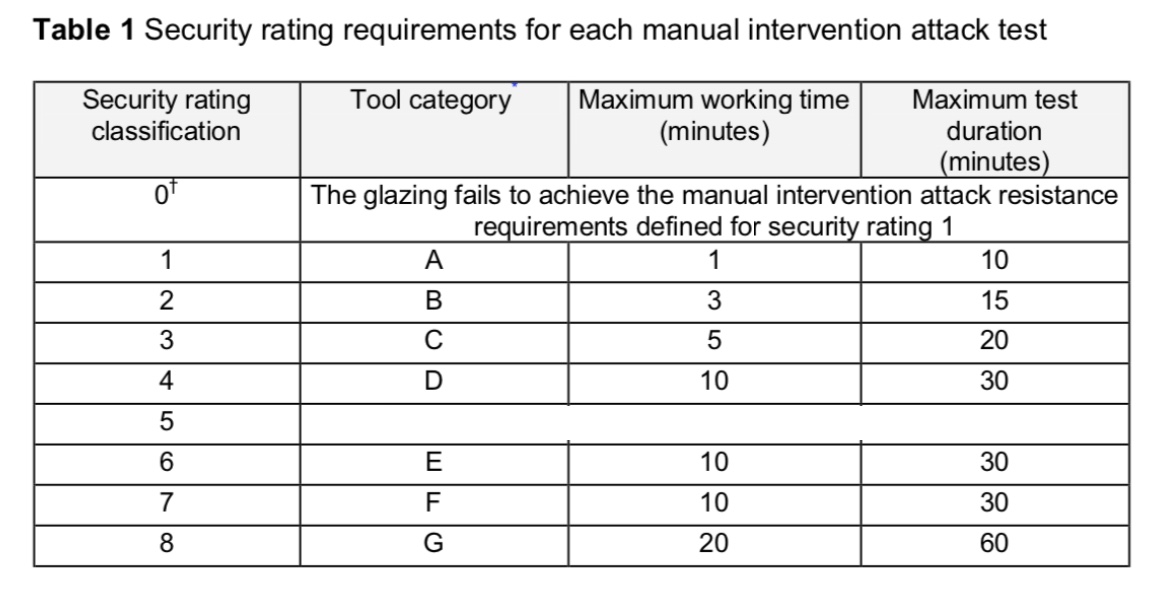 To view the products that can incorporate LPS 1270 glazing, see the below links.
Bespoke items
Security Counters and Screens - Physical, Ballistic or Blast Resistant Counters for any application to keep staff secure
Attack/Intruder Resistant Windows - EN356 rated attack resistant windows protecting against planned or surprise attacks.
Attack/Intruder Resistant Doors - LPS1175 rated doors for multi-purposes. Manufactured bespoke to customers requirements.
Below is an indication of the types of tools/categories that are covered in the LPS 1270 standard
Tool Category A – The tools of this category are selected in order to simulate an opportunist attack by bodily physical force and by stealth using minimal tools, and includes knives, levers, glass cutters, and punches.
Tool Category B – This tool category provides a more determined opportunist attack by physical force and tools with a higher mechanical advantage, and includes claw hammers, hand drills, and junior hack saws.
Tool Category C – This tool category is for deliberate forced entry of well-protected premises using bodily physical force and a wide selection of attack options, and includes axes, cold chisels, crowbars, cordless electric drills, and wood chisels.
Tool Category D – This tool category is for experienced attempts at forced entry, and includes disc grinders, fire axes, hooligan bars, cordless jig saws, and sledgehammers.
Tool Category D+ – This tool category is for experienced attempts at forced entry, and includes circular saws, reciprocating saws, and 18 volt drills.
The glass is coded with three numbers, when referring to the frame rating e.g. LPS1175 SR3 it usually denotes the last number in the code so a 013 or 123 glass would provide the corresponding security rating.
1st Digit - Local Penetration - 8 mm (-0 mm/+3 mm) by 25 mm (-0 mm/+3 mm) rectangular section.
Note: This is to determine resistance to creation of a hole through which a piece of wire, screwdriver lever, or other such device can be passed.
2nd Digit - Hand Hole - 60 mm (-0 mm/+3 mm) diameter.
Note: This is to determine resistance to creation of a hand hole through which to operate an unprotected thumb turn to release the bolt work.
3rd Digit - Complete Access - Elliptical section of 400 mm (-0 mm/+3 mm) major axis by 225 mm (-0 mm/+3 mm) minor axis.
Note: This directly reflects the size of aperture specified in LPS 1175 and ensures the glazing offers resistance to complete access through the glass
Once again this product can be incorporated into secondary or primary glazing and can be sealed into a double glazed unit to offer insulation and acoustic properties.
Please refer to the LPS1270 data sheet for more information on the glass or speak to one of our representatives on +44 (0) 1981 257000.
To view or download the Data Sheet please click below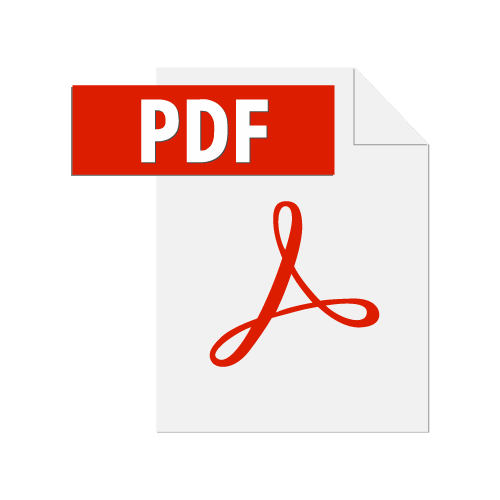 For our full range of technical specifications please click on relevant headings below;
Other Attack Specifications
LPS 1175 Requirements and testing procedures for the LPCB certification and listing of intruder resistant building components, strongpoints, security enclosures and free-standing barriers
EN 1627 Pedestrian door-sets, windows, curtain walling, grilles and shutters - Burglar resistance - Requirements and classification
EN 356 Glass in building - Security glazing - Testing and classification of resistance against manual attack.
Ballistic Technical Specifications
EN 1063 Glass in Building - Security Glazing - Testing and Classification of Resistance Against Bullet Attack
UL 752 Standard for Bullet-Resisting Equipment
BS 5051 Bullet-resistant glazing - Part 1: for interior use- Part 2: for Exterior use
NIJ 0108.01 US National Institute of Justice Standard-Test and Certification for Ballistic Resistant Materials
EN 1522/3 Windows, doors, shutters and blinds - Bullet resistance - Requirements and classification /Test method
Blast Specifications
GSA-TS01:2003 Standard Test Method for Glazing and Window Systems Subject to Dynamic Overpressure Loadings
EN 13541 Glass in building - Security glazing - Testing and classification of resistance against explosion pressure
EN 13123-2 Windows, doors and shutters - Explosion resistance - Requirements and classification
ISO 16933:2007 Glass in Building -- Explosion-Resistant Security Glazing -- Test & Classification for Arena Air-Blast Loading
Fire Specifications
UL 10C Positive Fire Pressure Tests of Door Assemblies
EN 1363-1 Fire resistance tests –Part 1: General Requirements
EN 1364-1 Fire resistance tests for non-load-bearing elements – Part 1: Walls
BS 476 Part 22 Fire tests on building materials and structures
EN 1634-1 Fire resistance and smoke control tests for door and shutter assemblies, openable windows and elements of building hardware
This is an extract not a full report and Architectural Armour Ltd accepts no liability for any loss, direct, indirect or consequential damage incurred by using this information, to the fullest extent permitted by law. You should make your own judgement as regards use of this document and seek out the full test standards.