Split Height Transaction Window Duo - Stock Coming Soon
Using experience on previous projects and customers requirements we have designed a split height transaction window offering standing and DDA access to reception and data centre environments.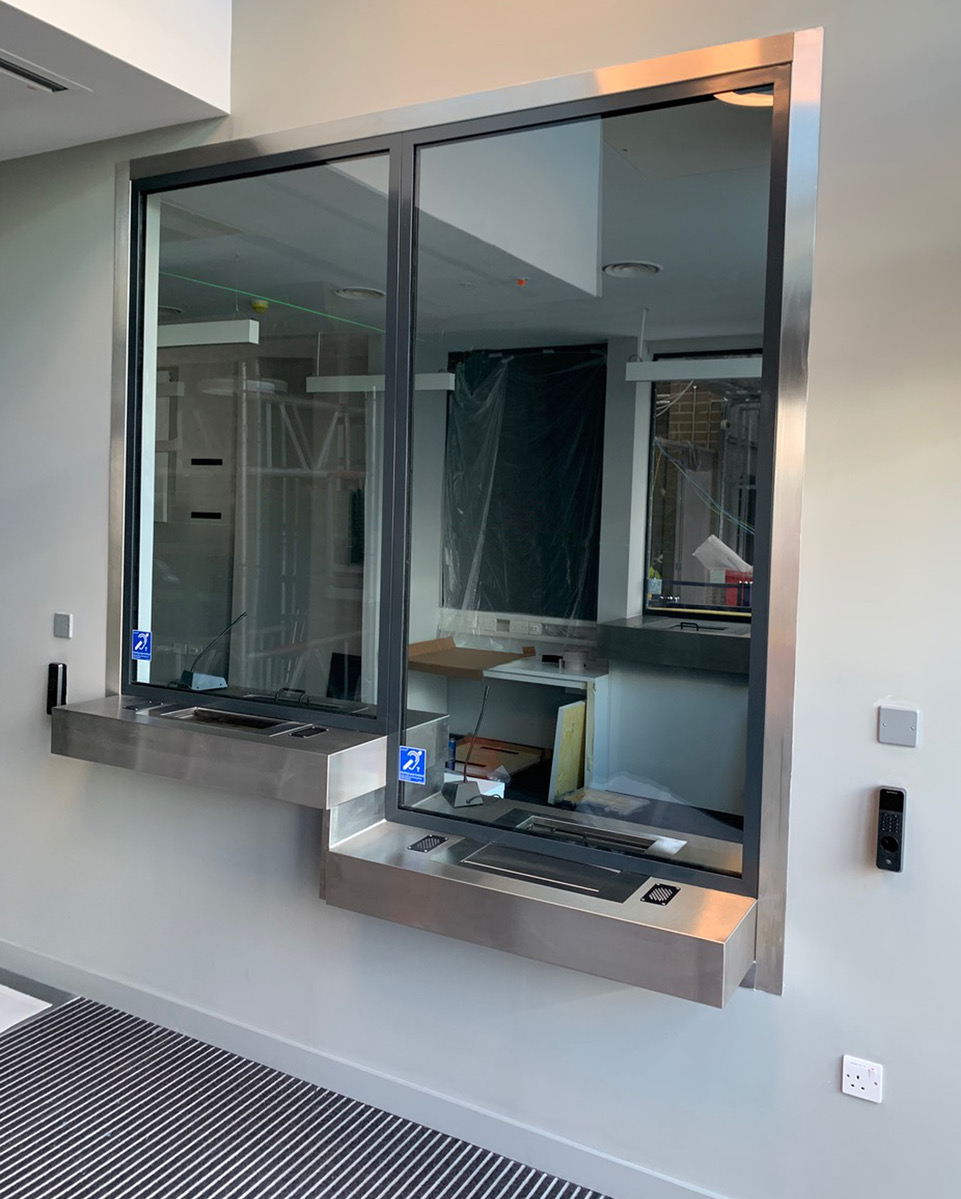 For more information and pricing please contact our office on info@architecturalarmour.com or +44(0)1981 257000
Read more
Increased Stock for Express Delivery
We have increased our range of stock transaction windows to six units , ready for express dispatch.
Our range of transaction windows include, physical attack resistant and bullet resistant internal and external models. Please see below an outline of our products.
Architectural Armour are offering standard stock items and bespoke orders to suit. Please contact us on +44(0) 1981 257000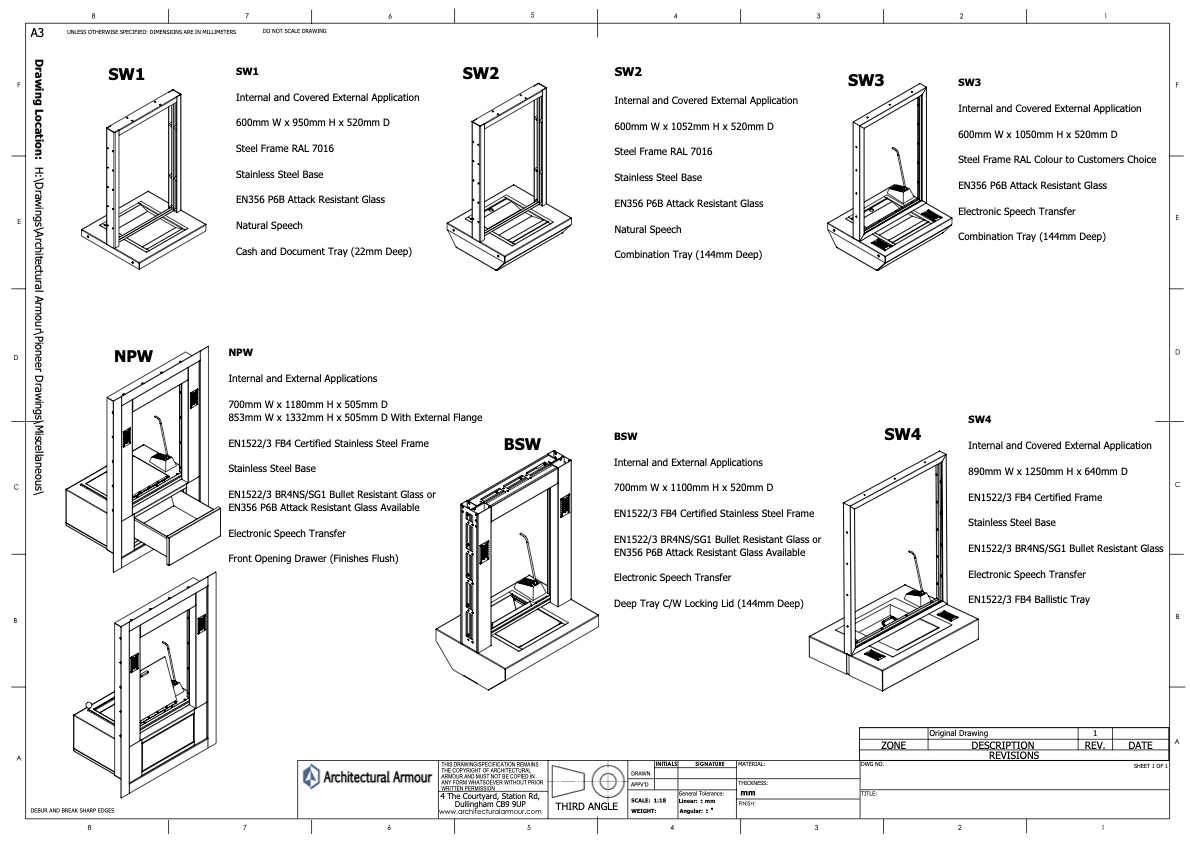 Read more